App Specification
App Name:

Woices

Rating:

3.86

Apk:

com.woices

Cost:

Free

Developer:

http://woices.com/android

Market:

market://search?q=pname:com.woices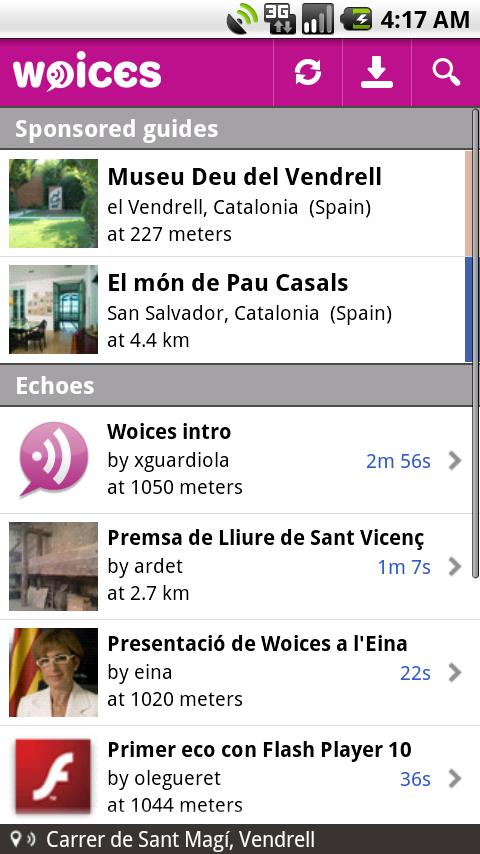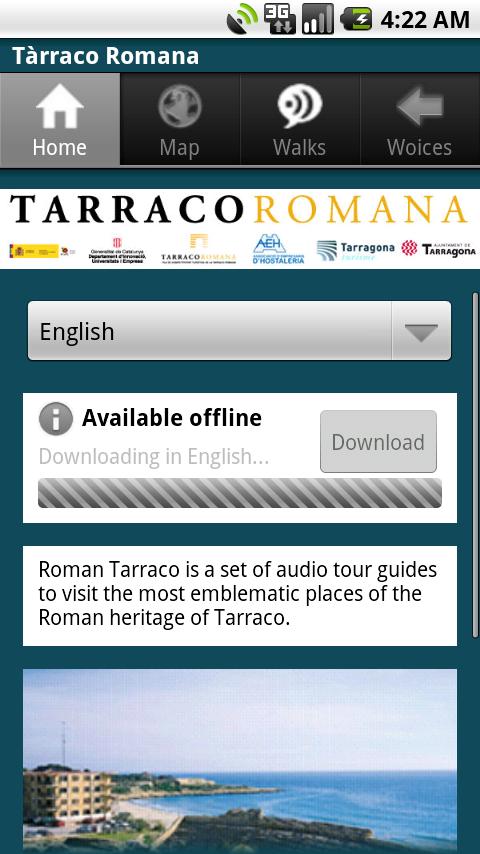 Woices for Android makes it easy to access WOICES FREE AUDIOGUIDES SERVICES. Woices is a FREE service for creating, sharing and listening to audioguides made by people for the people. Nobody knows better this place you are going to than the people who lives or have been there before. Listen to them for some real information, experiences or recommendations! Woices brings them to you right now and on the spot by using the Android GPS feature which allows Woices to know exactly where you are.
Use your Android to detect which audio clips (echoes) other users have left around you and enjoy that audio information that will make your visit a more interesting experience. Woices will detect your current position and show the most interesting echoes in your neighbourhood.
Help to make the world a more interesting place and enjoy what people have to say about where they live or the places theyve been!
With Woices for the Android you can:
- Explore and detect audio guides (echoes) around your current position.
- Search for any echo with our search form.
- Retrieve any particular echo by placing its e-code in the search form.
- Detect, browse and download (for offline access) Sponsored Guides.
Currently there are Sponsored Guides in places like Valls, Le Puy, Tarragona (Tarraco Romana) or Vall dAran. Find all of them and more through the Search tab.
Previous Post: Beautiful Grils V10
Next Post: WYFRS Rota 2011