App Specification
App Name:

ZentPlayer

Rating:

Apk:

com.zent.ZentPlayer

Cost:

US$2.99

Developer:

http://www.zent.co.kr

Market:

market://search?q=pname:com.zent.ZentPlayer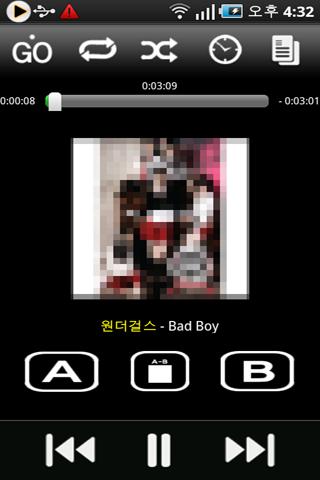 ZENT Smart Media Player is a android app for playing multimedia files such as mp3, mp4. You can play audio&video clips recursively.
You could be motivated to study foreign language with this app. First touch to fix section time A, and then touch the button of time B.
So please repeat your media clip form time A to Time B.
Previous Post: TaskPriority Free
Next Post: 101 Interview Questions