App Specification
App Name:

20 Ringtones Vol. 2

Rating:

1

Apk:

com.cepoid.ringtonevol2

Cost:

US$0.99

Developer:

http://www.cepoid.com/mobile

Market:

market://search?q=pname:com.cepoid.ringtonevol2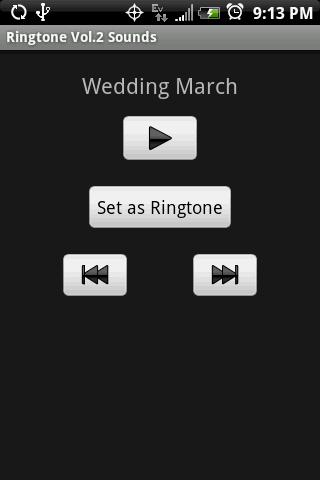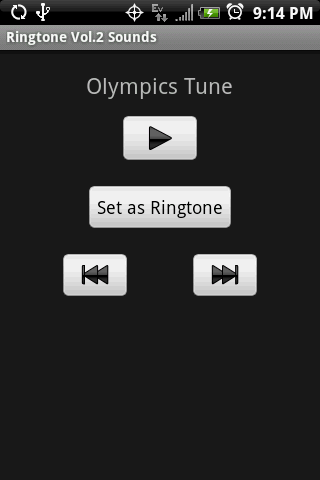 A collection of [30] high quality fun ringtones for your Android phone.
Features:
*30 Ringtones.
*Play and stop each ringtone.
*Scroll ringtone list.
*Set Ringtone button sets ringtone.
*Ringtone is saved in Notification.
*Ringtone is saved in Alarm.
*Ringtone is saved in Contacts.
*Cepoid ringtones are easy to set and navigate.
Sounds:
*Bugle Horn
*Cuckoo Clock
*Chevy Car
*Drum Roll
*Olympics Tune
*Sliding Whistle
*Wedding March
and many more.
Visit http://www.cepoid.com/mobile for more apps.
Search cepoid in the market.
©2010 Cepoid Ringtone Design
Previous Post: pocket BLU™
Next Post: Discover Sweden