App Specification
App Name:

3D Aquarium Live Wallpaper

Rating:

3

Apk:

com.sunway.livewallpaper.aquarium

Cost:

US$0.77

Developer:

http://www.iguanamobile.com

Market:

market://search?q=pname:com.sunway.livewallpaper.aquarium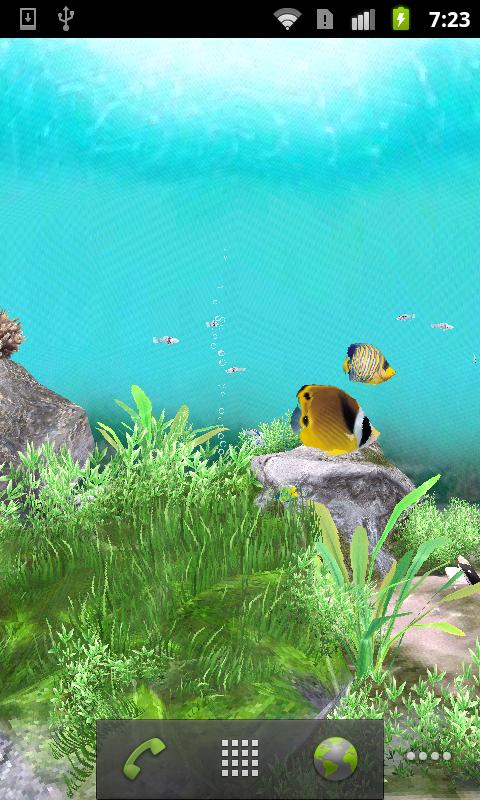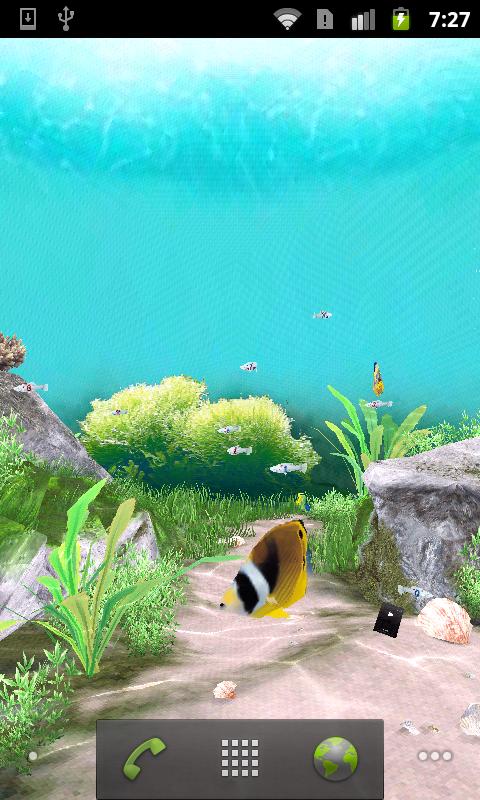 ✮✮✮✮✮✮✮✮✮✮✮✮✮✮✮✮✮✮✮✮
Fully support from 2.1 to 2.3 include Nexus One/Nexus S/Galaxy S/HTC Desire/HTC Legend/Moto Milestone 2 and many other phones with 1GHz CPU.
Sorry for those who running on 2.1 and fail to start after purchase, now you can upgrade to this version to get best experience.
✮✮✮✮✮✮✮✮✮✮✮✮✮✮✮✮✮✮✮✮
[------Upgrade Notice------]
Optimize CPU usage
More stable on more platforms
Change Icon
[------Important Notice------]
Best experience with Nexus One/Nexus S/Galaxy S/HTC Desire/HTC Legend/Moto Milestone 2 and many other phones with 1GHz CPU
Not suitable for HTC Hero/HTC Magic/Moto DEFY, We're sorry for those users.
0.99SGD for first 9,999 downloads Will rise to 1.99SGD after that, Hurry up!
Dive into a beautiful 3D aquarium on your Android phone!
3D Aquarium LiveWallpaper is so real that it is like having an aquarium in the palm of your hand. And again, we need to said, the aquarium is totally in 3D, felt like you can swim with the fish and have several camera angles. (This is genuine 3D, not a canned animation)
It is a top-notch live wallpaper where the technology is used to re-create the beauty of nature with an extreme attention to details such as bubbles and flares on the rock.
You just have to see in motion to truly appreciate!
Previous Post: PandaTheme:China Style
Next Post: Photo Geolocator