App Specification
App Name:

40 Rabbanas from Quran

Rating:

4.73

Apk:

com.chaks.rabbana

Cost:

Free

Developer:

Market:

market://search?q=pname:com.chaks.rabbana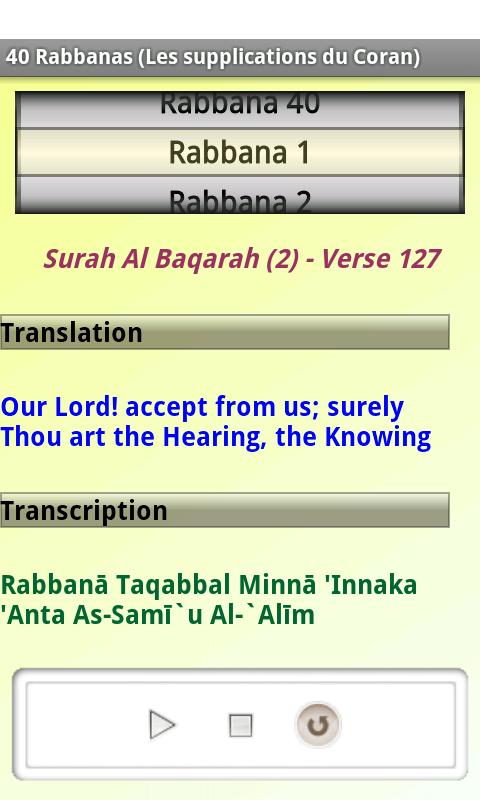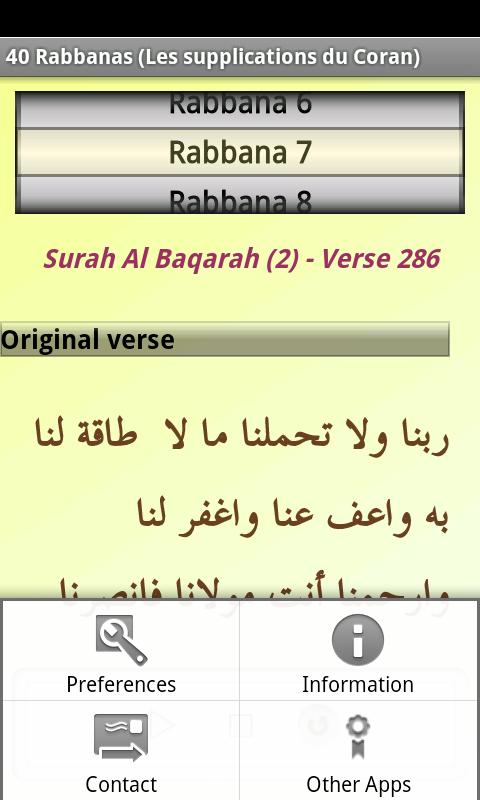 This application is a collection of 40 Duas (Supplications) from the Holy Quran that begin with the word «Rabbana» (Our Lord).
Each verse is provided with its arabic version, its translation and its transcription in latin characters.
You can listen to the selected Rabbana too.
If you have remarks feel free to email me.
May Allah accepts our supplications and guide us to the straight path.
Available in english, french, spanish and german.
tags : islam, muslim, invocation, supplication, pray, muhammed, dua, duaa, quran
Previous Post: Car Finder AR DEMO
Next Post: Vodafone League