9000+ Awesome Facts 2 1.6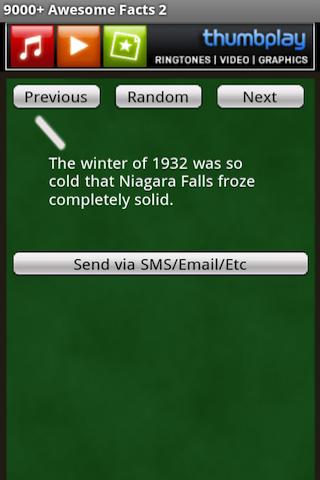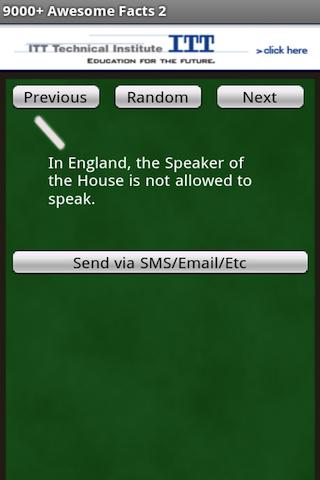 Download the most interesting, freaky, disgusting, awesome, amazing, and outstanding facts yet! SMS and Email facts!
This app is compatible with any android over the 1.6 firmware update. Specifically meant for G1s, G2s, and Modified HTCs.
Wrong facts are fixed constantly, so do not comment on or base your rating on them.
App Specification
App Name:

9000+ Awesome Facts 2 1.6

Rating:

3.39

Apk:

com.AwesomeFacts2

Cost:

Free

Developer:

http://shravmehta.tk

Market:

market://search?q=pname:com.AwesomeFacts2