App Specification
App Name:

ActionComplete

Rating:

4.06

Apk:

com.burnayev.actioncomplete.android

Cost:

Free

Developer:

http://actioncomplete.com

Market:

market://search?q=pname:com.burnayev.actioncomplete.android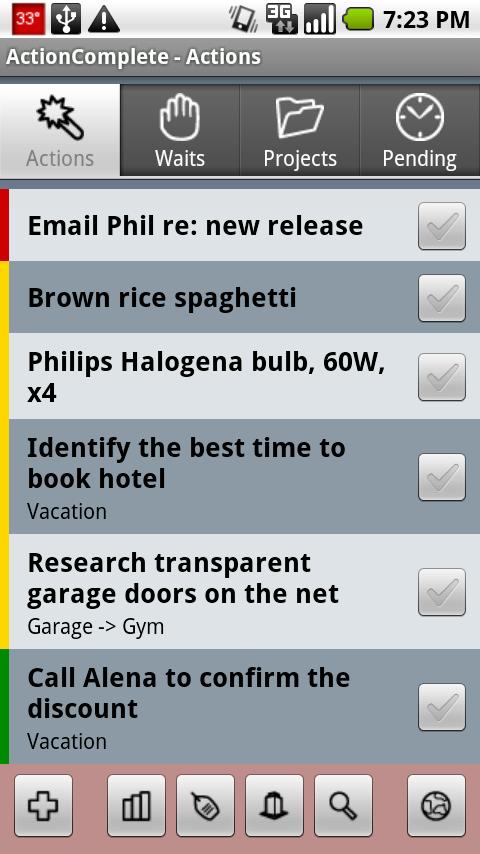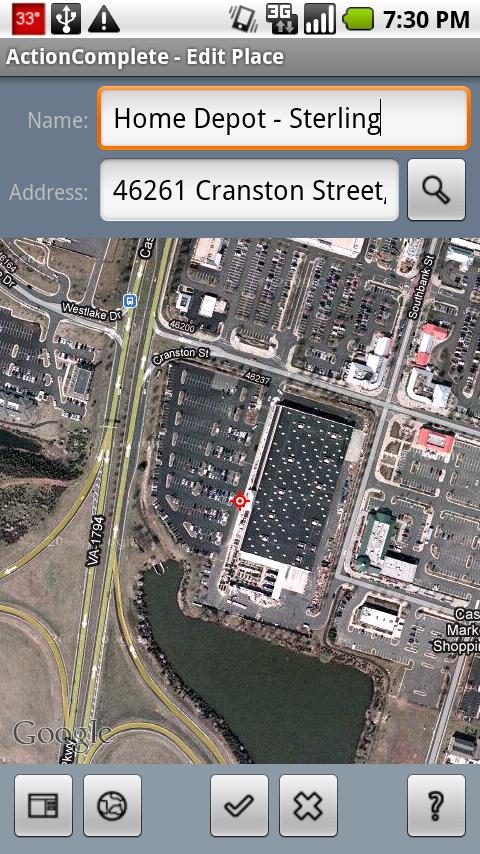 ActionComplete is a streamlined task management solution for the practitioners of GTD methodology.
AC for Android can be used independently of or together with its cloud counterparts – AC for Web and/or AC for Web Pro.
ActionComplete applications deliver seamless and organic integration with Google services.
ActionComplete works best on Google experience phones – the ones featuring with Google branding on them. ActionComplete is not guaranteed to work on the phones without such branding.
Its highly recommended that you watch video tutorials available at ActionComplete YouTube channel (youtube.com/actioncomplete) soon after installing the application.
If you have an issue you are encouraged to do a quick search in AC Google group (groups.google.com/group/actioncomplete) before shooting an email to support. Do email support if the issue is not addressed in the group.
To request a new feature use ActionComplete Feature and Enhancement requests forum (www.google.com/moderator/#16/e=22754). This way the feature can be voted on by other users and prioritized properly.
For news and announcements you are welcome to follow ActionComplete on Twitter (twitter.com/actioncomplete) or to become a fan of ActionComplete on Facebook (facebook.com/actioncomplete). These include holiday discounts announcements among other things.
Previous Post: ESV for CadreBible
Next Post: Survey Research Flashcards