App Specification
App Name:

ActuTrein LITE

Rating:

2.33

Apk:

nl.rensbloom.actutreinlite

Cost:

Free

Developer:

http://treinfan.waarisdetrein.nl/drgl/2010.htm

Market:

market://search?q=pname:nl.rensbloom.actutreinlite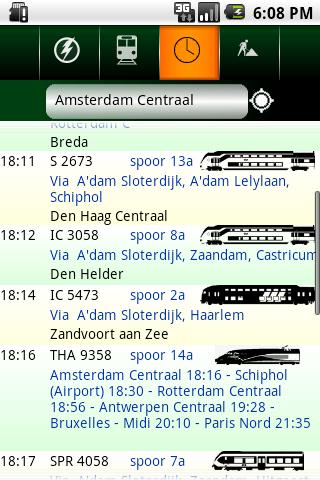 ActuTrein the application for the train passenger in the Netherlands.
Unlike other applications ActuTrein a can make a prediction of the type of train. Bugs in the NS website are as much as possible avoided.
Everything (disturbances, journey planner, timetables, work) does appear in an orderly manner.
Bugs and ideas for new features can be mailed to ActuTrein@gmail.com
Happy journey!
NB: The whole application is in Dutch!
Previous Post: 4chan Gallery
Next Post: Vampire 1-Dead Until Dark