App Specification
App Name:

AD Blocker Trial

Rating:

3.73

Apk:

net.xdevelop.adblocker_t

Cost:

Free

Developer:

http://smart-dog.appspot.com

Market:

market://search?q=pname:net.xdevelop.adblocker_t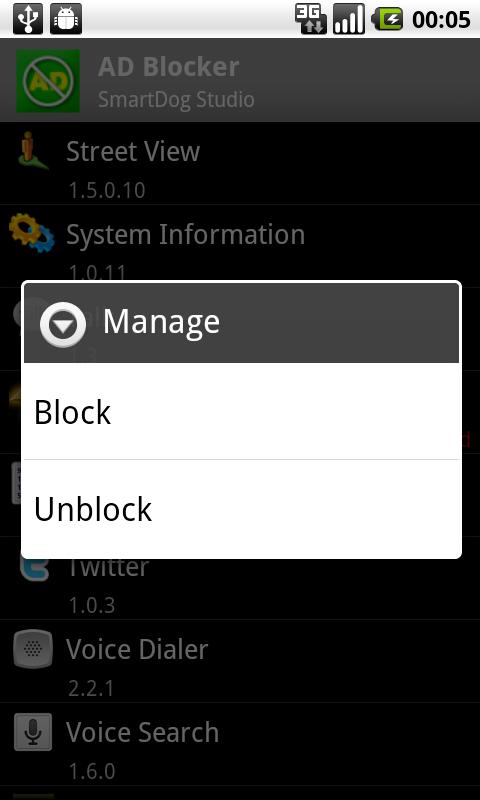 AD Blocker enable you to block the embedded advertisement of Android apps and games. If you hate AD or want to avoid your children seeing adult AD when they playing game. This tool can help you.
How it works:
When you open the specified app, it will auto close all Internet connections, so the app can't fill any AD in it.
When you exit the specified app, the internet connection will be auto restored.
Network Toggle Widget:
AD Blocker also provide a network toggle widget, you can toggle it to turn on/off the Internet connection (including WiFi and mobile data connection).
Note:
1. Not rooted required.
2. Some apps may still show AD after blocked, it's because of AD cache, it can't request new AD indeed. You can try to stop it and reopen it again.
3. This tools can't be used to block the app that really need works with Internet connection, such like IM app, browser, online game.
4. It uses some unpublic APIs, so it may not works for a few phone models.
5. This is 3 days trial version.
Previous Post: TabDroid Pro
Next Post: Google Reader Client