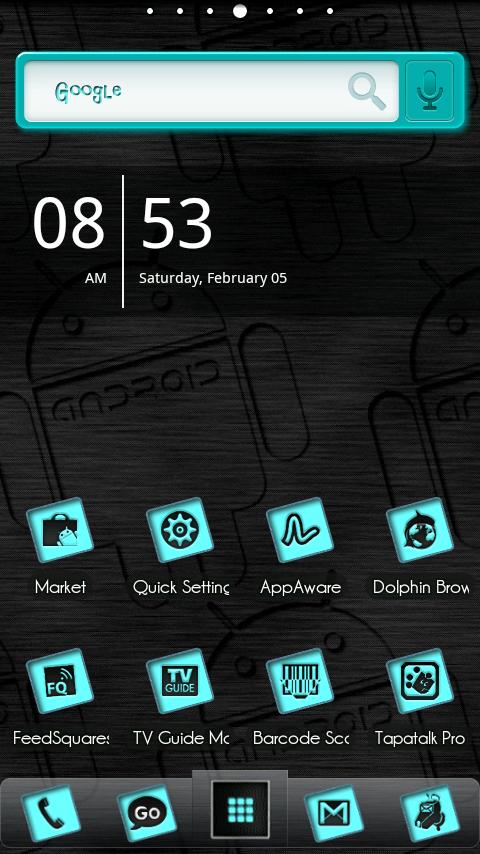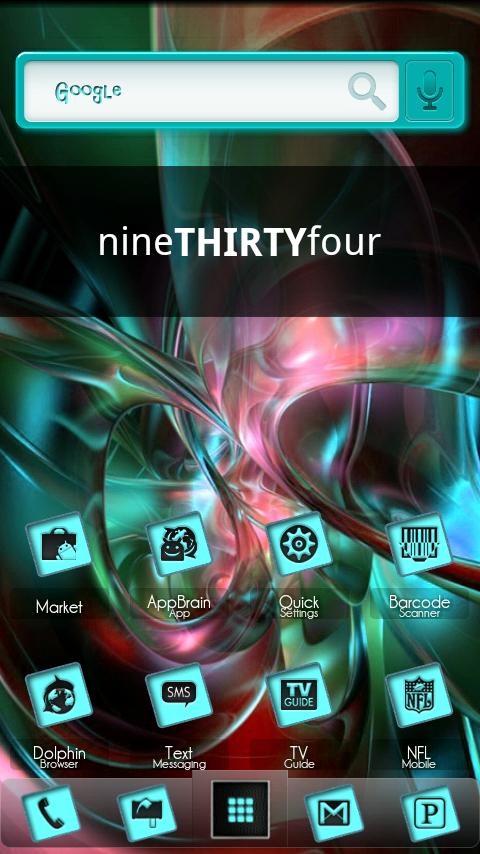 PLEASE READ THIS BEFORE DOWNLOAD!!!
*YOU MUST HAVE ADW.LAUNCHER OR ADW LAUNCHER EX INSTALLED FIRST TO APPLY THIS THEME!*
This app does not run on its own. It is a Theme for the app ADW.Launcher version 1.3+ OR ADWLauncher EX. Therefore, Themes do not open like other applications do.
Once you have ADW.Launcher or ADWLauncher EX installed on your device, THEN you can go to Menu > ADWSettings > Themes Preferences > Select your Theme > (Here is where you will see any theme(s) you downloaded to select and apply).
Cannot locate ADW Launcher? Do a search for the dev name: Anderweb in the market as an alternative to the name of the app.
——-
Theme features:
-Runs on both HDPI & MDPI devices
-250+ internally coded app icons
-170+ extra app icons in an Icon Pack for use with ADWs Custom Shortcuts
-5 Matching Theme Wallpapers
-Custom design
Need help with ADW? SEE COMPLETE GUIDE AT THE LINK BELOW:
http://is.gd/hfpq5
Video on YouTube for EX is here: http://is.gd/jE1UN
Please take a moment to rate and comment on my themes–it does make a big difference and your kind comments are appreciated. :)
Thank you for the overwhelming support of my work!
**Clock Widget in screenshot 1 is called SiMi and the other screenshots Clock Widget is called Clockr–both apps are available for free download in the market**
App Specification
App Name:

ADW Theme CyandroidRemix

Rating:

4.4

Apk:

mobi.addesigns.cyandroidADW

Cost:

US$0.99

Developer:

http://www.hyperfocusedinc.com

Market:

market://search?q=pname:mobi.addesigns.cyandroidADW