App Specification
App Name:

ADW Theme Windows 7

Rating:

3.63

Apk:

droijo.win7.theme

Cost:

US$0.99

Developer:

https://sites.google.com/site/droijodevelopment/

Market:

market://search?q=pname:droijo.win7.theme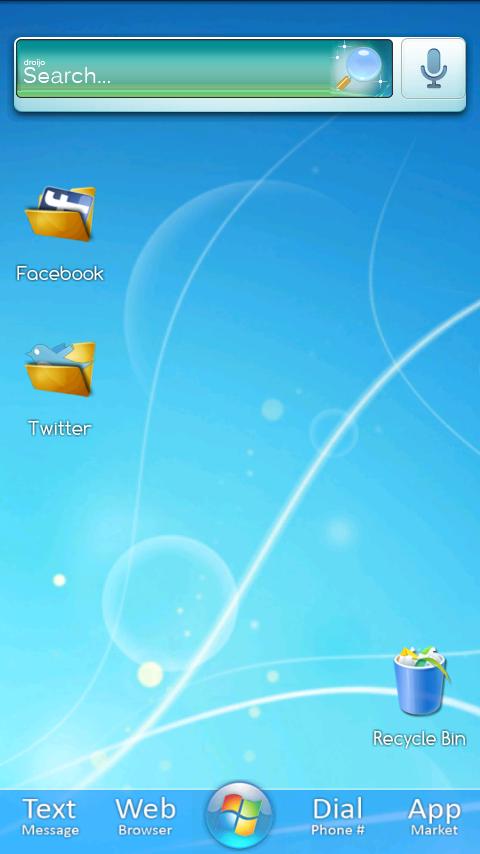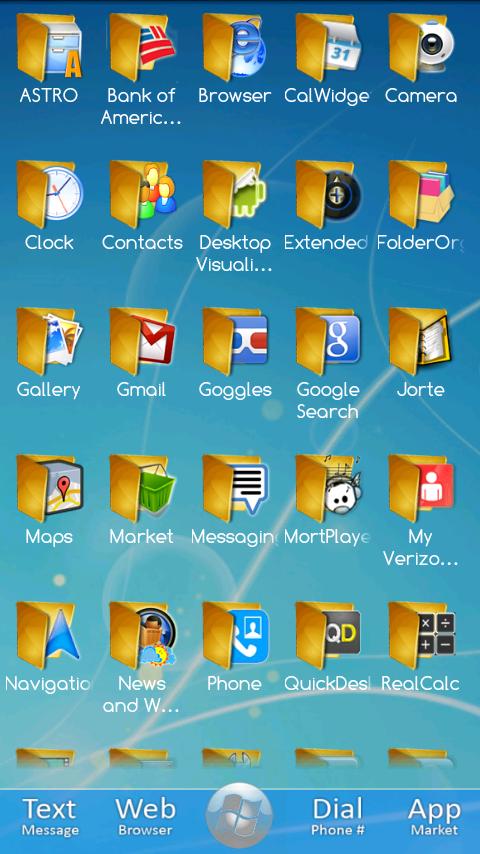 YOU MUST HAVE THE LATEST ADW 1.3.x
Remember to add custom ADW launcher activity for the Windows 7 Orb. Check my site for more info.
Wallpaper AVAILABLE now, check my site below.
Email all sugg/issues/requests.
Tested on DROID 1 only. Other phone resolutions, let me know how it works. I will update to hopefully fix it.
Recent changes:
Full changelog and help can be found at my site.
Previous Post: Widgets Framessophie002
Next Post: ub0r.de donaton