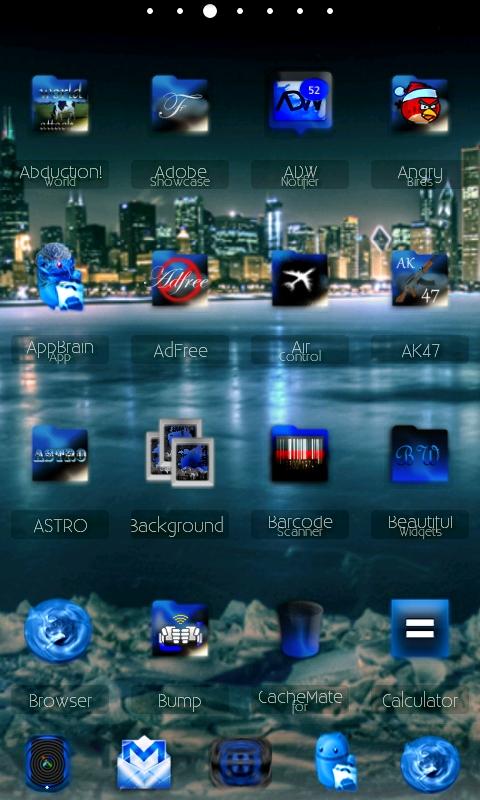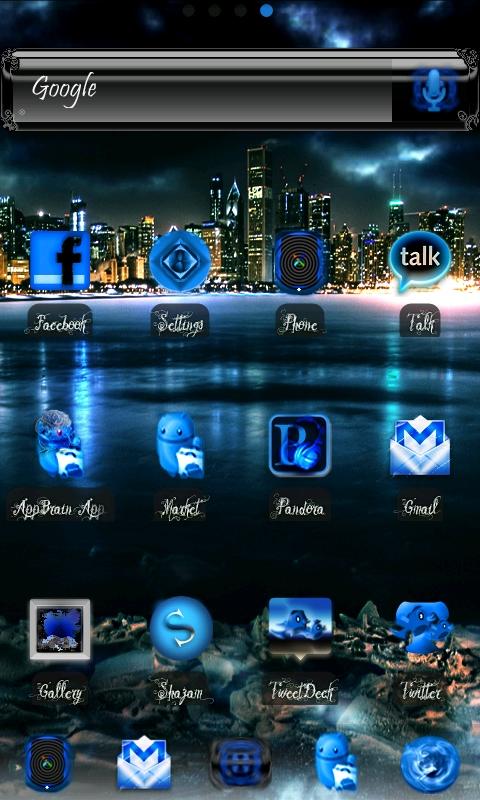 A black and blue theme made for ADW Launcher 1.0 and higher.
Made for HDPI ONLY
2.0: Added missing icons for motoblur, touchwiz and sense if your still missing icons please email me
Email me icon requests or if you have a problem
To apply menu>adwsettings>themepreferences>selectyourtheme>BlackIce>applytheme
Recent changes:
3.1 added more icons and all icons are in the icon pack as well. Compatible with ADWex, folder icon must be set through icon pack. Tested on a nexus one running android 2.2.1 if something doesn't look right or is broken on your phone please email me.
HDPI DEVICES ONLY HDPI DEVICES ONLY
App Specification
App Name:

ADWTheme BlackIceADW

Rating:

4.22

Apk:

com.amacthemes.blackiceadw

Cost:

US$0.99

Developer:

Market:

market://search?q=pname:com.amacthemes.blackiceadw