App Specification
App Name:

aLauncher

Rating:

3.51

Apk:

fr.tessereau.alauncher.full

Cost:

US$1.96

Developer:

http://android.tessereau.fr

Market:

market://search?q=pname:fr.tessereau.alauncher.full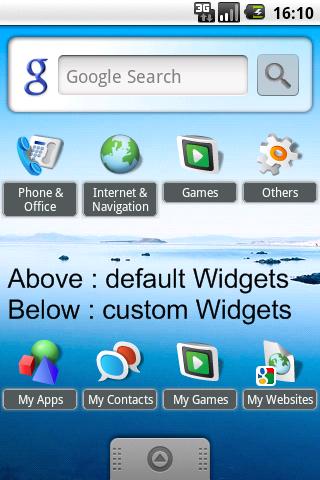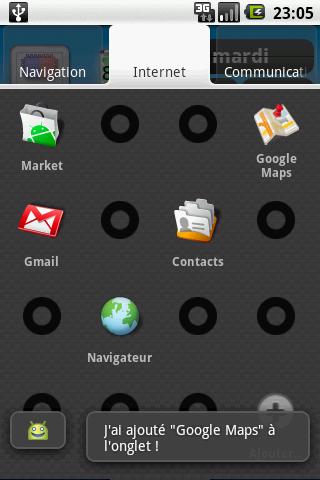 aLauncher is a launcher widget for applications, contacts, bookmarks and playlists.
It has the looknfeel of the application tab, but you can sort and move various shortcuts in tabs like on the home screen.
It provides 4 menus x 3 tabs x 16 spots, all fully customizable. Access all in 2 or 3 touches.
Supports gestures.
Previous Post: Remember The Milk
Next Post: Lyrics