App Specification
App Name:

Art of War

Rating:

4.33

Apk:

zaid.quotes.awar

Cost:

Free

Developer:

Market:

market://search?q=pname:zaid.quotes.awar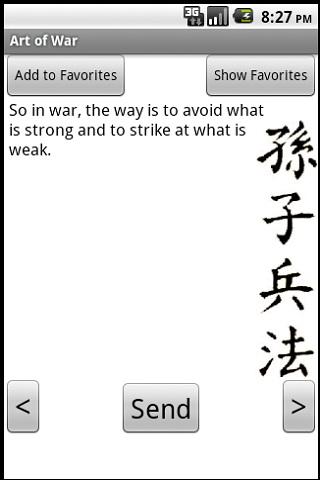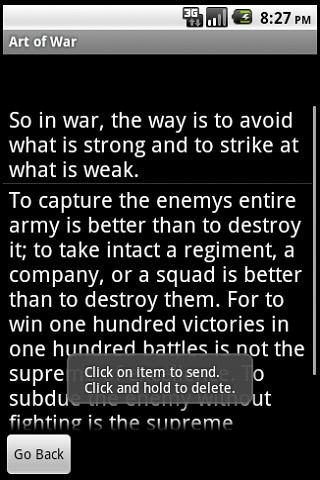 Excerpts from the Art of War by Sun Tzu.
The Art of War is one of the oldest and most successful books on military strategy. It has had an influence on Eastern military thinking, business tactics, and beyond.
Features:
Favorites
Sharing excerpt (Facebook,Twitter,Text, Email ect…)
App2SD
Ads-Free version only $0.99!
Previous Post: Bollywood Hindi Radio Lite
Next Post: EDWIN nametone droid