Artis Fancy Contacts Widget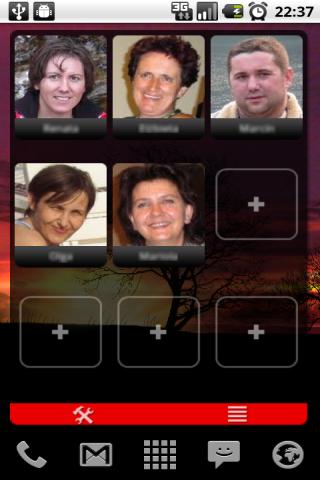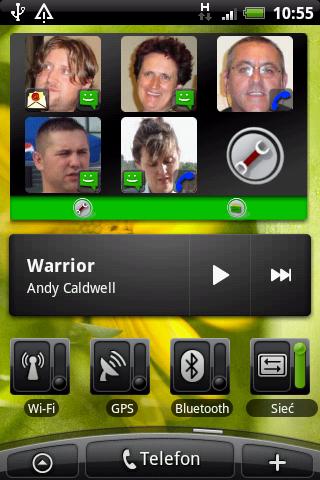 This widget allows access to configured contacts direct from desktop.
It allows you to configure not only the individual contacts but also set up a contact group – allows you to send text messages and emails to several people with one click.
Each of the added contacts has three actions – default (entire picture), which you define in your configuration and two more, which are defined by the application (bottom left and bottom right photo).
Available actions: Call (by default dialer), Send Text/Multimedia message (SMS/MMS), Sens email, Show contact card, Ask me later (asks what to do every time you press on the picture)
WARNING! As I mentioned THIS IS WIDGET – Do not try to run it from the application menu. After instal add it to one of your desktops.
App Specification
App Name:

Artis Fancy Contacts Widget

Rating:

3.71

Apk:

arti.widgets.contacts20

Cost:

Free

Developer:

Market:

market://search?q=pname:arti.widgets.contacts20