App Specification
App Name:

Bаd Sаnta Soundboard

Rating:

4.57

Apk:

com.world.sounds.santa

Cost:

Free

Developer:

Market:

market://search?q=pname:com.world.sounds.santa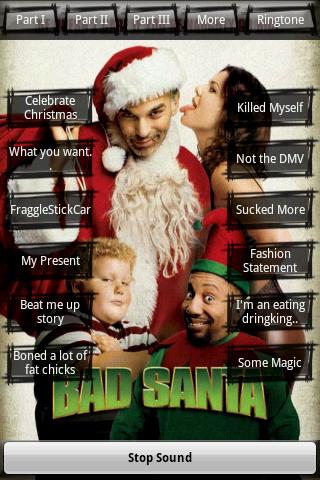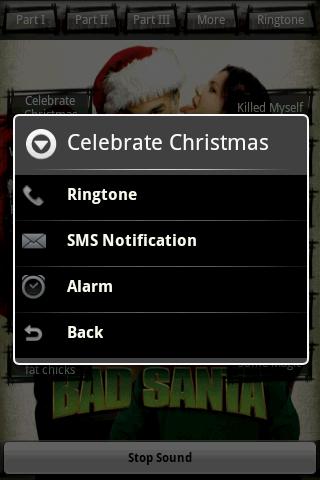 Bаd Sаnta Soundboard:
Bīlly Bob Thornton plays the drunkard Willy, a seasoned con man dressed as Sаnta Claus in the movie Bad Sаnta. Clips are from the uncensored version titled Badder Santa. One liners are at the bottom of the sound list. Mature language.
Sounds can now be used as ringtones,notifications and alarm. Simply press the button to save it.
Tag:DY
Previous Post: looker beauty d
Next Post: puzzle_cat