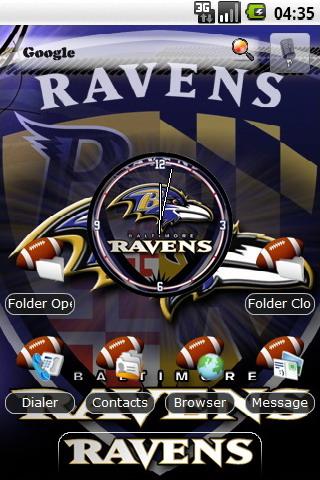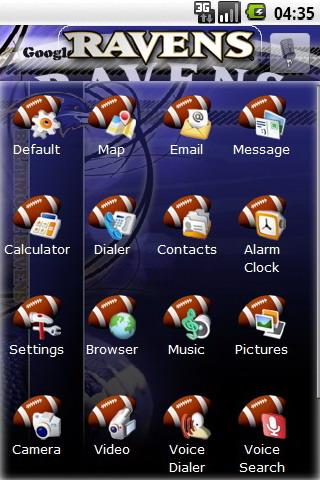 For all true Baltimore Ravens fans.
Beautiful and totally Baltimore Ravens custom theme for your phone, you must have it.
If you want other theme, HD wallpapers, clock widget or favorite team on your Android mobile phone see my other Applications
For run my themes you must have install on yours device PandaHome or aHome or OpenHome.
Pandahome is free on market
For Pandahome search on market:
com.nd.android.pandahome
com.nd.android.pandahome2
pandahome2 is for android 2.0 or higher
Run for example PandaHome then in settings you can set the theme.
App Specification
App Name:

Baltimore Ravens themes

Rating:

3

Apk:

baltimore.ravens.theme.tommas

Cost:

US$1.96

Developer:

http://www.tommas-os.info

Market:

market://search?q=pname:baltimore.ravens.theme.tommas