Bay Area Transit Tracker Lite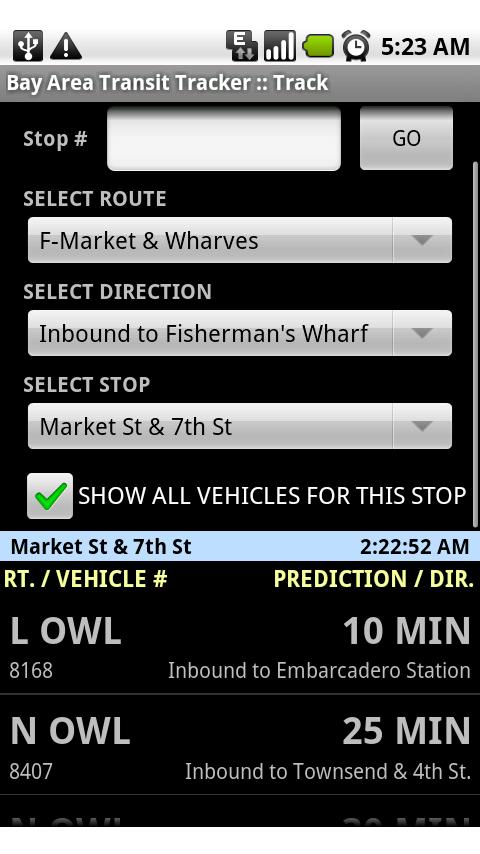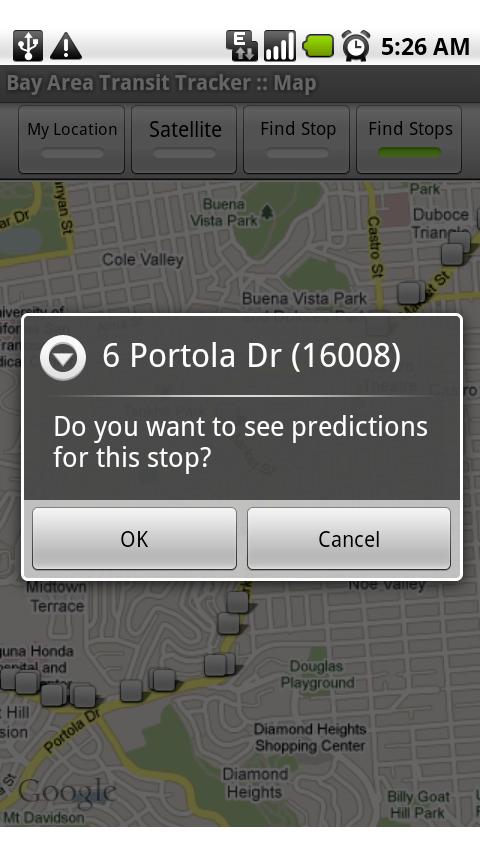 Check real-time transit info for San Fran Muni, BART, AC Transit, Emery-Go-Round, Unitrans, and Water Emergency Transportation in Bay Area! Yes, all in just one app!
Features:
* Stop and vehicle lookup
* Set an alarm
* My Favorites
* Use aliases for your tracks
* Automatic refresh on the map
Some features are limited!!!
App Specification
App Name:

Bay Area Transit Tracker Lite

Rating:

2.62

Apk:

com.paulskshin.sanfran_free

Cost:

Free

Developer:

Market:

market://search?q=pname:com.paulskshin.sanfran_free