App Specification
App Name:

Bible VerseADayPro

Rating:

4.59

Apk:

net.welchtech.verseadaypro

Cost:

US$1.50

Developer:

http://facetwitt.me

Market:

market://search?q=pname:net.welchtech.verseadaypro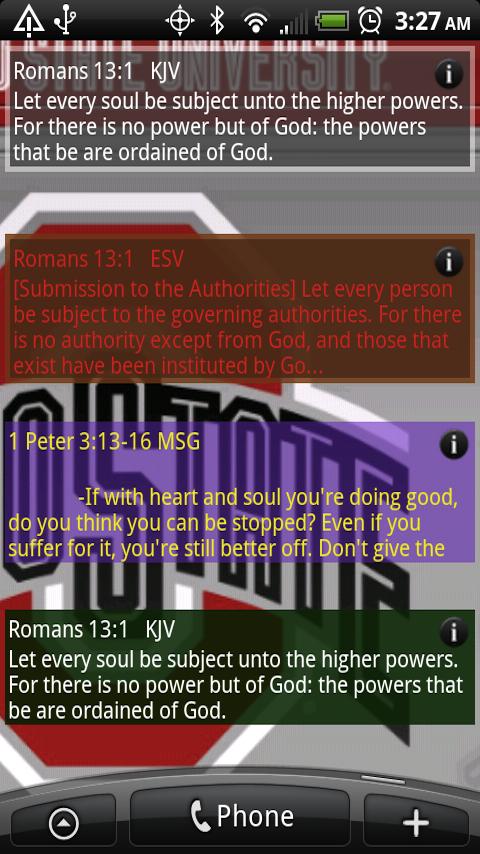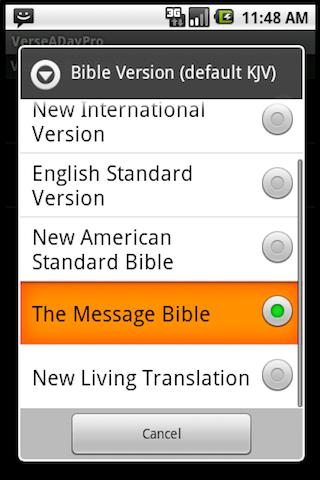 ** Please, if you have trouble or issues, email the developer before posting negative feedback! Making the widget look horrible to others doesn't fix any problems or help anyone out who enjoys using it! The developer is very responsive and will try to help resolve any issues! **
Bible Verse Widget Updates Bible Verse Daily!
FIXED FCs!!
This is a WIDGET not an Application:
* Click Menu, then Add Widget
* Choose VerseADayPRO
* Choose Bible Version
28 Bible versions in 14 languages!
English
Spanish
French
Italian
Chinese
Korean
Swedish
Russian
German
Thai
Croatian
Portugese
Lithuanian
Vietnamese
Bible VerseADay PRO has many different color schemes for the background with full control of the text color! Bible VerseADay PRO ALSO can be made transparent so you can still see your home screen!
Previous Post: Viadeo
Next Post: Auto Führerschein