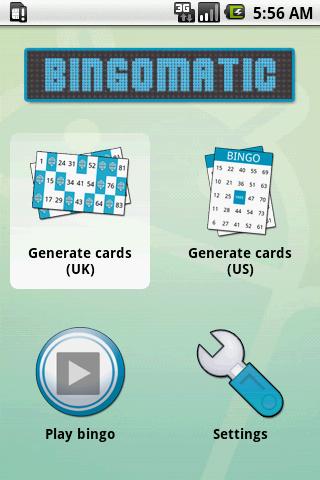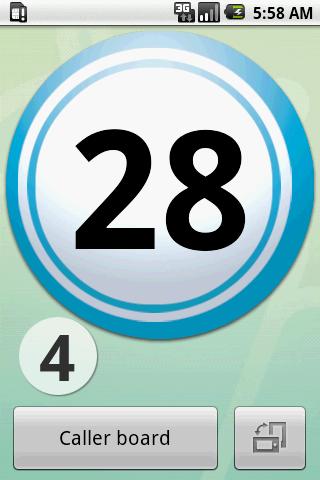 Play bingo games in group anywhere!
Play with several devices, with printed bingo cards downloaded from the web or just generate the bingo cards and copy them in a piece of paper.
Bingomatic will act as cage and balls!
Check bingo or line with your phone camera!
Please rate and comment the app ;)
Pro version available!
Recent changes:
+ Bug fixed in UK bingocards where there weren't numbers ended in 0. Thanks Luis for report it ;)
Minor changes:
+ Changelog dialog removed
+ Some variations in dialog's and preference's texts
App Specification
App Name:

Bingomatic

Rating:

3.85

Apk:

bingo.android

Cost:

Free

Developer:

http://cphandev.blogspot.com/p/home.html

Market:

market://search?q=pname:bingo.android