App Specification
App Name:

BitLetters Free

Rating:

3.48

Apk:

emre.android.scarabfree

Cost:

Free

Developer:

http://www.bitbar.org/letters/

Market:

market://search?q=pname:emre.android.scarabfree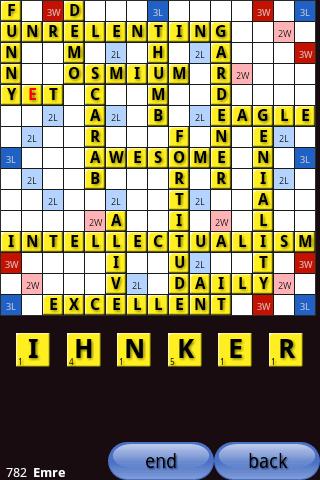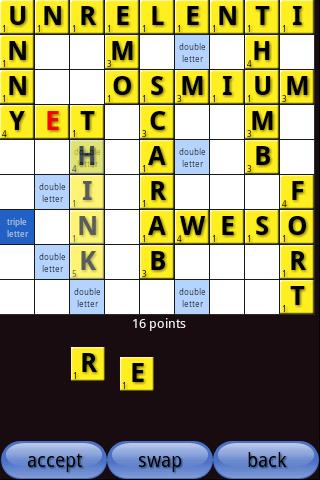 If you like word finding games, scrabble, word search, words with friends or you just like to play with letters then this is the game for you!
You can play online with up to 4 friends in the same game.
Has background notifications to let you know when its your turn.
Uses the official scrabble dictionary. (SOWPODS)
Previous Post: balloon blasting
Next Post: Find Suspect