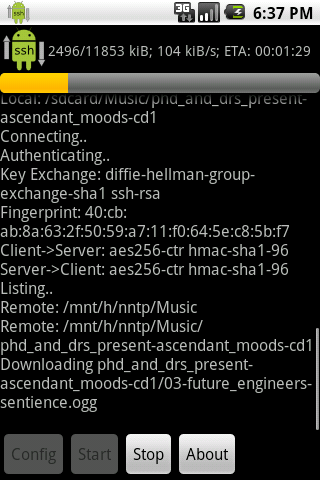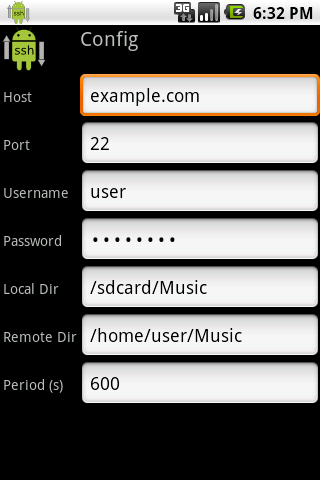 BotSync periodically synchronizes files with a remote SSH SFTP server, over the wifi or cell network. As new files/directories are created, BotSync will recursively download them to the phone, or upload them to the server (like rsync). Use it to transfer new content securely, wirelessly, and automatically.
Why pay for Dropbox when you can run your own private cloud? BotSync works with opensshd – no inefficient, expensive, or potentially-insecure server SW required.
BotSync transfers about 4X faster than AndFTP SFTP.
botsync.com
App Specification
App Name:

BotSync SSH SFTP

Rating:

3.96

Apk:

com.botsync

Cost:

Free

Developer:

http://botsync.com/

Market:

market://search?q=pname:com.botsync