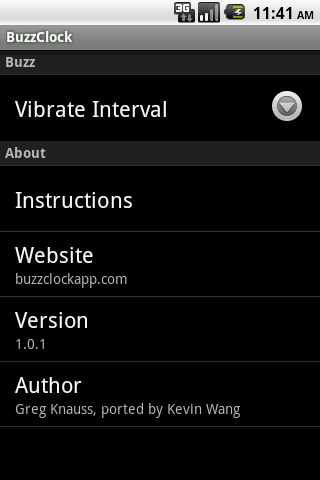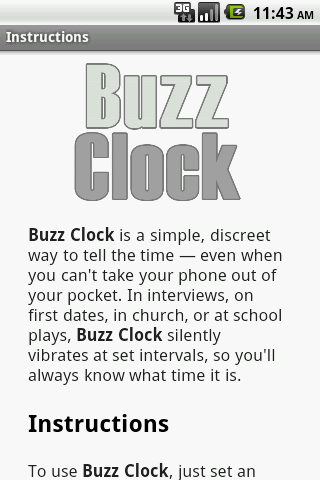 Buzz Clock is a simple, discreet way to tell the time — even when you cant take your phone out of your pocket. In interviews, on first dates, in church, or at school plays, Buzz Clock silently vibrates at selectable 5-, 15- or 30-minute intervals, so youll always know what time it is.
Original idea by Greg Knauss.
Recent changes:
1.0.1
-Initial port of iPhone Buzz Clock.
App Specification
App Name:

Buzz Clock

Rating:

Apk:

com.kevmo314.BuzzClock

Cost:

Free

Developer:

http://buzzclockapp.com/

Market:

market://search?q=pname:com.kevmo314.BuzzClock