App Specification
App Name:

CalcBuddy Calculator

Rating:

4.41

Apk:

com.calcbuddy

Cost:

Free

Developer:

http://calcbuddy.com

Market:

market://search?q=pname:com.calcbuddy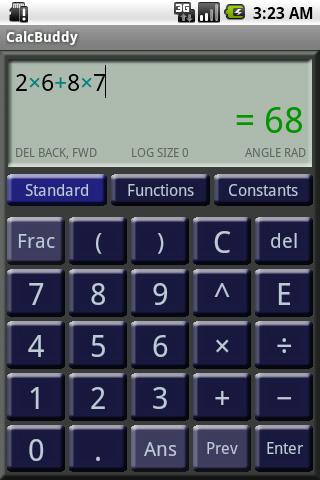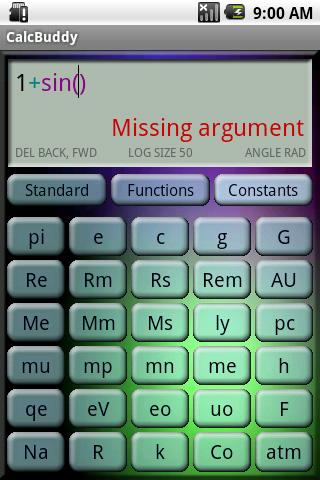 Calcbuddy Calculator, an advanced yet easy to use scientific calculator. The calculator features:
* See entire expression on screen
* Instant as-you-type calculation
* 15 functions: trig, log, +more
* Radians or Degrees
* 30 scientific constants
* Full operation & result history
* View answer as fraction
* Storage between sessions
* 3 different skins
* Built-in help & links to online Q&A
This app is intended as a handy multi-purpose calculator:
For a basic calculator, all you need is on the Standard tab, and for a scientific calculator you've got the Functions and Constants. Many of the constants can be very helpful in physics and chemistry calculations.
Previous Post: andeco * guitar
Next Post: ForBear-Energy saving app