App Specification
App Name:

Calendar in Status bar

Rating:

4.63

Apk:

com.kugoweb.calinstatusbar

Cost:

US$1.21

Developer:

http://kugoweb.com/

Market:

market://search?q=pname:com.kugoweb.calinstatusbar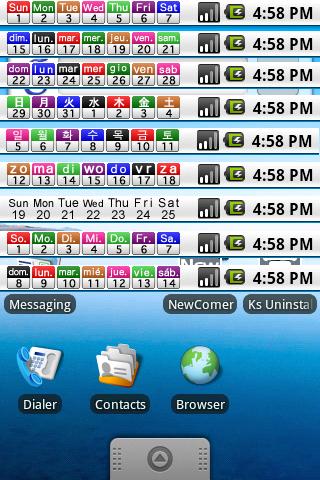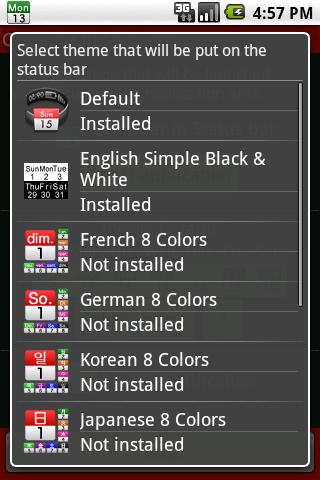 Shows the date on the status bar and launch your favorite app from the notification area.
Now you can customize the date icons with the plug-in apps.
** 8 days limited trial is available.
** If it doesn't work well after update, try to reboot your device.
Recent changes:
-Support OS2.3.
-Changed the preview of the theme because some devices are unable to pick up the status bar color.
Previous Post: Turf Widget
Next Post: AntiAgingCheck