Chuck Norris Facts Widget Free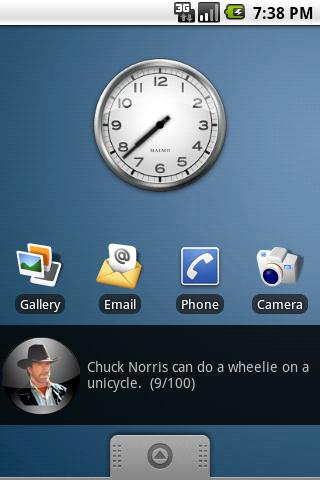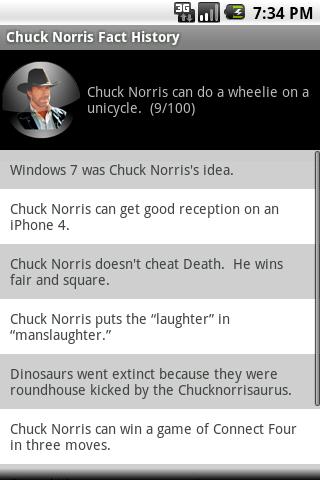 Get a Chuck Norris fact of the day with this new Chuck Norris Facts application. You can even add a cool widget to your home screens. Click on the widget to get to the history view where you can see your past facts and customize the look and feel of your widget.
I have a lot of plans for future releases in this application including eventually a way to add your own Chuck Norris facts.
Also, as usual I appreciate comments (good, bad, and ugly). Im trying to make this a fun and enjoyable application. So far, the responses tend to be good, but there are a few 1 and 2 star votes. Please leave a comment or send me an email when you rate so Ill know what would make the application better in a future release.
App Specification
App Name:

Chuck Norris Facts Widget Free

Rating:

3.56

Apk:

net.pcdesigns.ChuckNorrisFree

Cost:

Free

Developer:

http://dpatrickcaldwell.blogspot.com

Market:

market://search?q=pname:net.pcdesigns.ChuckNorrisFree