App Specification
App Name:

Clumps

Rating:

3.78

Apk:

net.aera

Cost:

Free

Developer:

http://aeradev.ru

Market:

market://search?q=pname:net.aera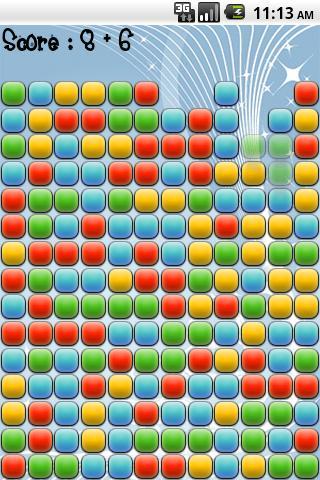 Good old game… Clickomania.
Your goal is to get as many scores as possible by clicking on groupes of stones with the same color.
Scoring:
* Clicking on groups with N stones give you N*(N1) points
* Finnaly you got 2000/(K+1) points, where K is count of stones, which left.
Enjoy this game!
Previous Post: OXO: Tic Tac Toe Extreme
Next Post: Milokoban