App Specification
App Name:

Command Crisis

Rating:

4.06

Apk:

comm.cri

Cost:

Free

Developer:

http://www.commandcrisis.com

Market:

market://search?q=pname:comm.cri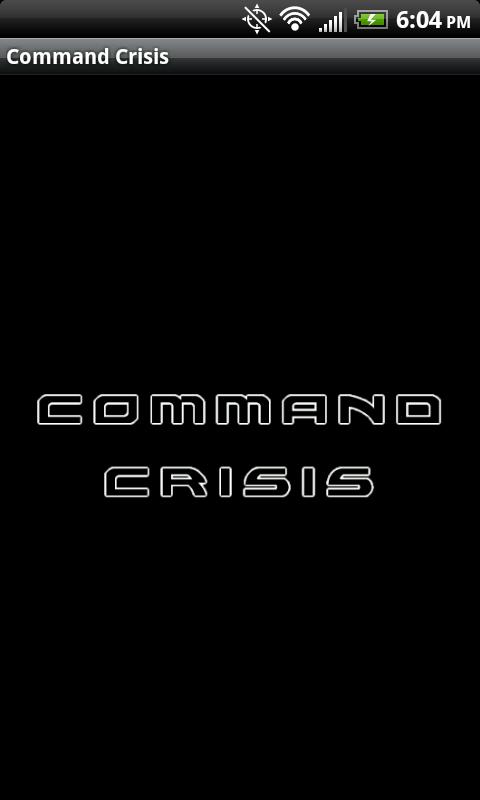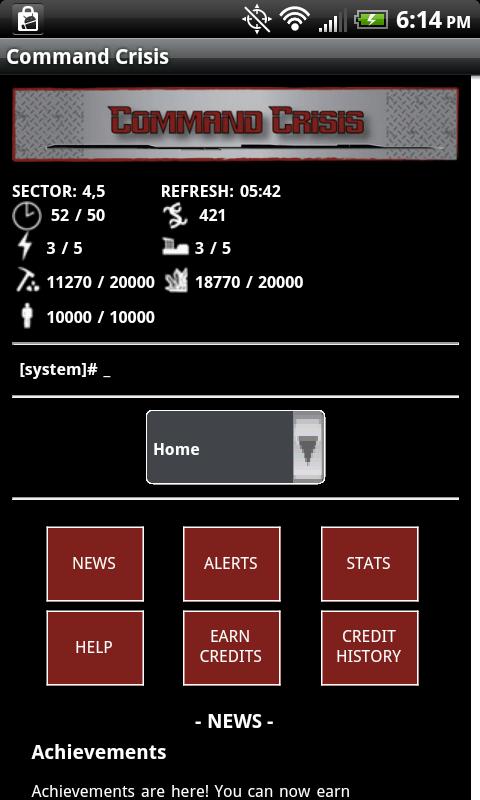 Command Crisis is a multiplatform space based massively multiplayer online strategy game. The goal of this strategy game is to grow your empire by managing your planets and conquering new territory. The map expands with each new player that signs up so new sectors become available often.
It is not the best looking right now, but BETTER GRAPHICS ARE COMING.
Click the HELP button on the Home screen for information to help you get started.
The easiest way to earn ingame credits is to just play the game! You can earn achievements by controlling a certain number of sectors, winning fights, etc. and each achievement comes with a reward. The higher the achievement the more credits you will earn.
Another way you can earn credits is by reporting bugs that can be duplicated or requesting new features that end up getting implemented. Bugs and feature requests can be submitted using the Support option on the main menu.
In the future there will be an ad free version of Command Crisis which you can purchase that will come with a large amount of credits.
You can play Command Crisis on your Android device or on your computer at www.CommandCrisis.com using your same account info.
Wed love to hear your ideas on how to improve Command Crisis! PLEASE USE THE SUPPORT SCREEN IN THE GAME TO CONTACT US. That way even if your email is filtered as spam we will still have a record of it.
Follow us on Twitter!
@CommandCrisis
Like us on Facebook!
http://www.facebook.com/pages/CommandCrisisFreeOnlineStrategyGame/481999950202
If youre looking for a strategy game that keeps getting better then get Command Crisis! Use strategy to form alliances and grow your empire in this space based strategy game.
MMO Strategic Warfare Game
Previous Post: Kung Fu Panda PuzzleBox
Next Post: Balloons