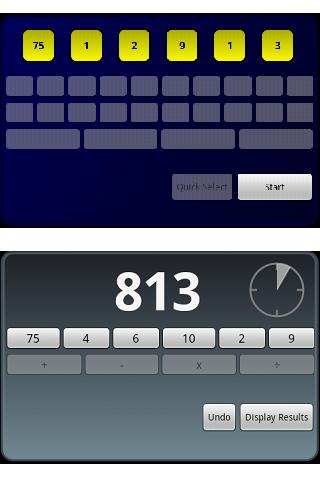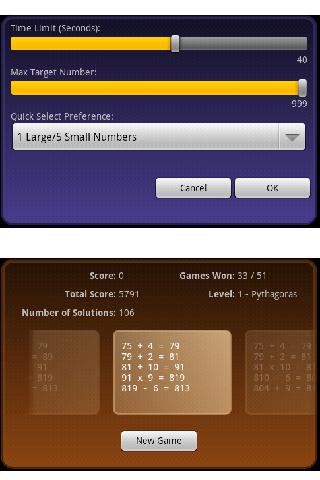 CountDown Calculation:
The aim of this game is to reach the target number using arithmetic operations (+,−,×,÷) applied to six numbers chosen randomly whilst beating the clock countdown.
Features:
Custom Time Limit & Target Number Range
Game will give all solutions.
Clock Countdown
Global Leaderboard
CountDown Calculation is a game based on mental arithmetic. So it is a fun way to keep the brain cells ticking over.
CountDown Calculation has sold in over 10 countries.
(Keywords (for Search purposes): Countdown, brain, training, numbers, Countdown, Countdown, Countdown, Countdown, Countdown, Countdown, Countdown, Countdown, Countdown, Countdown, Countdown, Countdown, Countdown, Countdown, Countdown, Countdown, Countdown, Countdown, Countdown, Countdown, Countdown, Countdown, Countdown, Countdown, Countdown, Countdown, Countdown, Countdown, Countdown, Countdown, Countdown, Countdown, Countdown, Countdown, Countdown, Countdown, Countdown, Countdown)
App Specification
App Name:

CountDown Calculation

Rating:

5

Apk:

com.littlegames.CountDown

Cost:

US$1.58

Developer:

http://zebonsoft.blogspot.com/

Market:

market://search?q=pname:com.littlegames.CountDown