App Specification
App Name:

CrazyCall UK

Rating:

2.17

Apk:

com.crazycall.crazycalluk

Cost:

Free

Developer:

http://www.crazycall.net

Market:

market://search?q=pname:com.crazycall.crazycalluk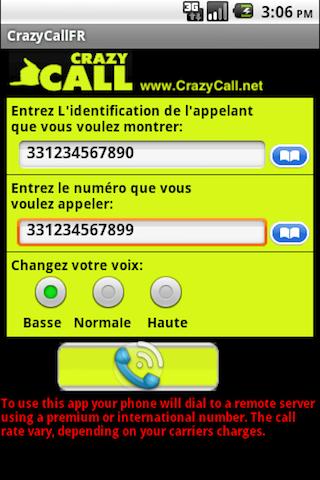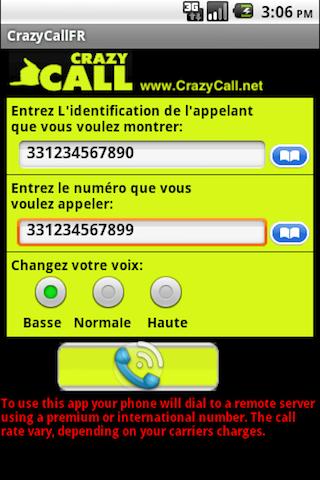 Change your Caller ID (SPOOF) and your Voice (Voice Changer) in real time.
CrazyCall is the ultimate tool for making prank calls and fooling your friends. You can change your CallerID (SPOOF), so when you call someone he sees on his Caller ID display the number you selected. You can also change the pitch of your voice (Voice Changer) for deep and creepy or high and funny.
This app works in the UK only! for other countries use CrazyCall or visit www.crazycall.net
To use this app your phone will dial to a remote server using a premium rate number. Premium rates will apply.
Previous Post: PlinkArt
Next Post: Clarus Signal