App Specification
App Name:

Cricket World Cup 2011

Rating:

4.28

Apk:

com.apppli.cricket

Cost:

Free

Developer:

http://www.apppli.com

Market:

market://search?q=pname:com.apppli.cricket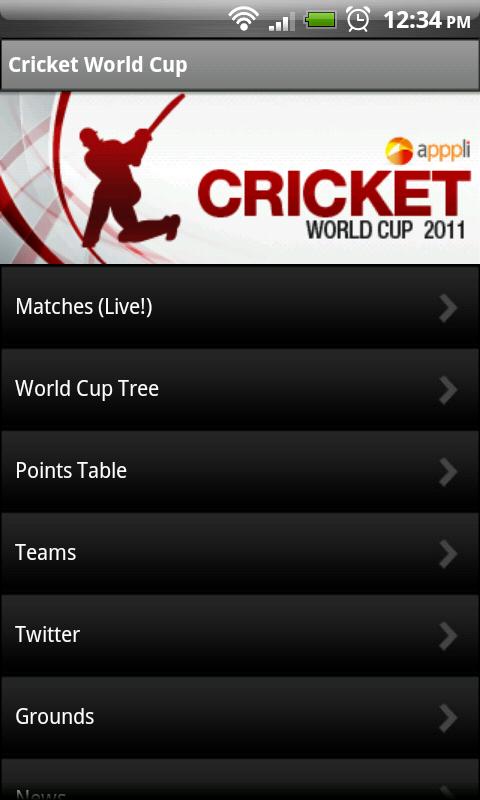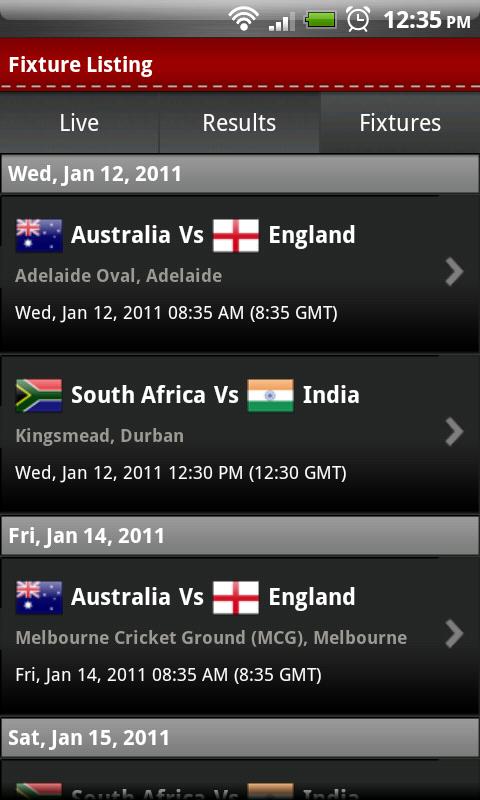 Presenting the #1 Cricket World Cup App for the Android Market!
This Cricket World Cup season, don't just follow the game. Be part of it. With the ultimate Cricket World Cup experience live on your mobile.
Pre-World Cup warm up matches added. However, there will be no Commentary and Notifications for warm-up matches.
This fast, easy to use app helps you to:
- Stay updated with live matches, scores and news as they happen.
- Engage with the sport's most renowned commentators with our live cricket commentary.
- Follow your favourite players on their twitter feeds.
- Access our complete database of player, team and venue stats, records and trivia.
- Set tailor-made notifications and reminders to never miss a match again!
Warning – Cricket World Cup 2011 cannot guarantee your team's victory. However it can guarantee that you won't miss a second of the action….
Note: We will be updating this app on an on-going basis. Please feel free to report your comments and issues at developer@apppli.com
Features: Live cricket matches, live cricket commentary, live cricket scores, cricket world cup tree, cricket players, teams and venue database, Cricket World Cup Twitter Feed, ICC Cricket World Cup News. Live ODI's. Live ODI scores. Live ODI news. Live ODI matches. Live ODI commentary. Cricket scores live. Live cricket news. CWC 2011 scores.
Previous Post: Cool Voice
Next Post: FetLife for Android