App Specification
App Name:

Detector Pro

Rating:

3

Apk:

net.kreci.detector

Cost:

Free

Developer:

http://www.kreci.net

Market:

market://search?q=pname:net.kreci.detector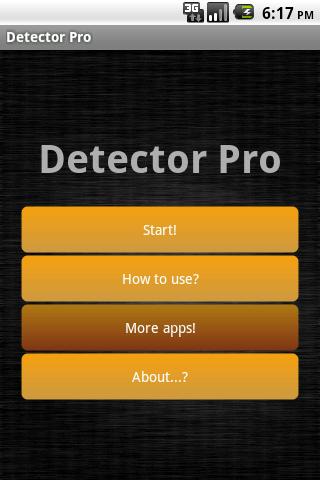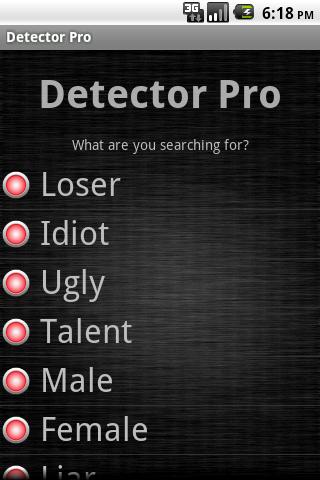 This application is just a funny trick to fool your friends!
Start the app and select one of detectors:
- Loser Detector
- Idiot Detector
- Ugly Detector
- Talent Detector
- Male/Female Detector
- Liar Detector
- Smell Sonar
- Sexy Detector
Lower the angle of the phone to detect an object and amaze your friends! Great party application… Use it to make people laugh or look stupid!
Want more detectors, have some suggestions or want to translate this application to your language? Just contact me!
Previous Post: priceline Hotel Negotiator
Next Post: Discover Mauritius