App Specification
App Name:

Digimarc Discover

Rating:

4.42

Apk:

com.digimarc.corvallis

Cost:

Free

Developer:

http://www.digimarc.com/discover

Market:

market://search?q=pname:com.digimarc.corvallis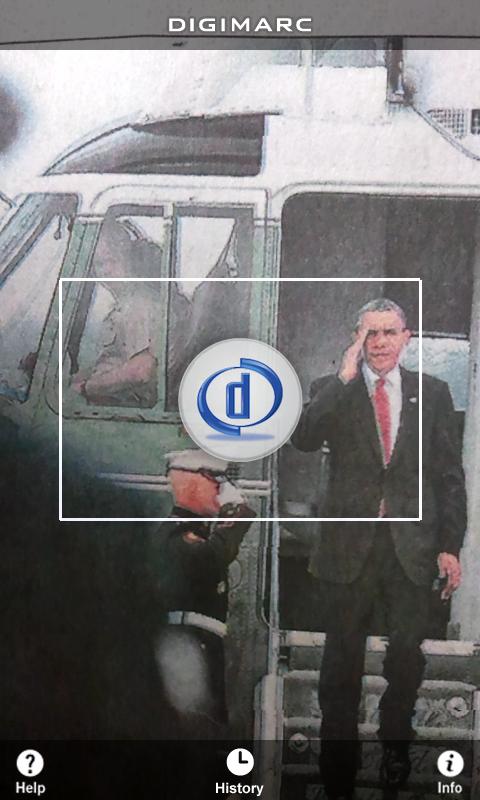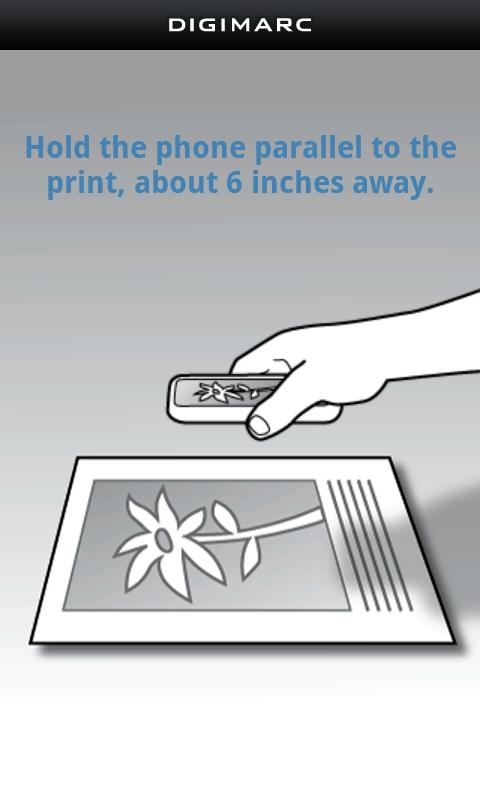 Digimarc Discover is a mobile platform that uses your phone's camera to recognize digitally watermarked content in printed materials to deliver a wide range of rich media experiences from newspapers, magazines, packaging and more. Digital watermarks are imperceptible digital codes that can easily be embedded into printed content; you can't see them, but your phone can. Launch the app and hold the camera steady, 3 – 8 inches (8 – 20 cm) away from any watermarked content. You can find examples of watermarked content at www.digimarc.com/demo.
For more information on the Digimarc Discover platform and what you can expect in future applications, visit www.digimarc.com/discover. The complete solution includes software to embed digital watermarks, mobile applications to detect digital watermarks, and a backend routing system to deliver enhanced content back to the phone.
This application demonstrates watermark detection and how Digimarc Discover can enable publishers, brands, agencies and marketers to deliver a whole new dimension of enriched experiences on Android phones. In the near future, Digimarc Discover will enable the identification of all forms of media content – print, barcodes, audio and video – to provide instant access to the information, assistance and entertainment today's consumers want.
Digimarc offers opportunities for Value-Added Partners. For more information, go to: www.digimarc.com/contact.
Previous Post: DX/D2 Overclocker
Next Post: Designer Glitz & Glam