App Specification
App Name:

Dingzai Camera

Rating:

2.92

Apk:

com.dingzai

Cost:

Free

Developer:

http://www.dingzai.com

Market:

market://search?q=pname:com.dingzai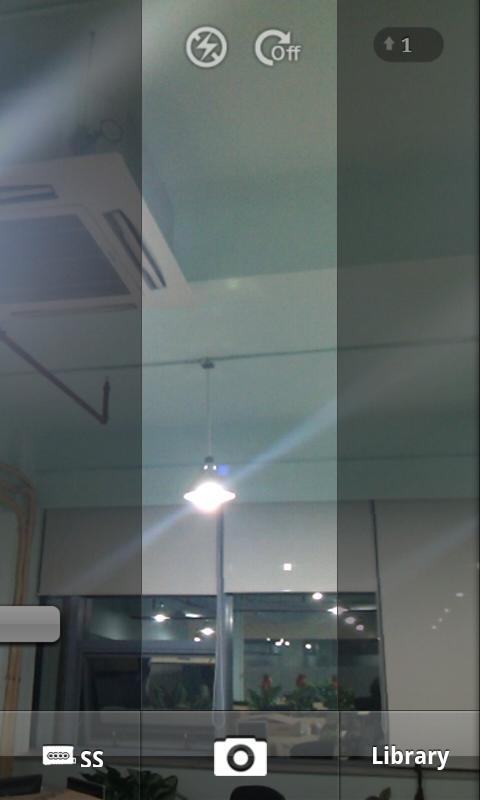 Shoot, Store, Share! – Air Camera
STORE:
Air Camera is a great app made for taking amazing photos and storing them on Dingzai™ Online Storage. Dingzai™ provides at least 1GB of free storage space for your photos. You are able to view and manage your photos on mobile phone or computer. Please visit dingzai.com for online photo library.
Take photos with Air Camera, press upload bottom, and then your photos will be upload to online storage automatically. You can share them with friends anytime anywhere! With Air Camera, there is no need to worry about losing your photos when losing mobile phone or computer!
SHOOT:
Air Camera is not only a great online storage camera app, but also an amazing Lomo camera app on your mobile phone! There are 8 wonderful Lomo cameras and over 40 cool photo effects on Air Camera, and it is all free! Take photos without think too much! Don't let those complicated things – exporting, optimizing, filtering photos, bother you. Let Air Camera handle automatically. All you need to do is enjoying taking photos!
SHARE:
Air Camera supports sharing photos to Facebook, twitter, Weibo. In addition, you are able to share your photos to friends who use Air Camera as well.
SECURITY:
Air Camera is your private photo library with high level of security. Your photos won't be showed to public automatically.
Features of Air Camera:
1. 1GB of free storage space at least.
2. Compatible with Android OS 2.1 or later.
3. Filmobile camera available.
4. Pola Camera available.
5. LC-A Camera available.
6. Colorsplash Camera available.
7. Twinstar Camera available.
8. SuperSampler Camera available.
9. ActionSampler Camera available.
10. POP9 Camera available.
11. Over 40 cool photo effects available.
12. Share to Facebook.
13. Share to Twitter.
14. Share to Weibo.
15. Email photos.
16. Location supported.
17. View photos by date.
18. Share to friends on Air Camera.
19. Mark photo as favorites.
20. Upload photos automatically.
21. Optimize photos automatically.
22. Online photo library at dingzai.com.
23. Add description for photos.
24. Flashlight supported.
25. Front camera supported.
26. Self-timer supported.
27. Batch processing supported.
28. English and Chinese supported.
Previous Post: DRAGON MEGA live wallpapers
Next Post: Hotels Batavia