App Specification
App Name:

Dots & Boxes Phone-to-Phone

Rating:

4

Apk:

com.mobilesoftwareinnovations.dots

Cost:

US$0.99

Developer:

http://MobileSoftwareInnovations.com/

Market:

market://search?q=pname:com.mobilesoftwareinnovations.dots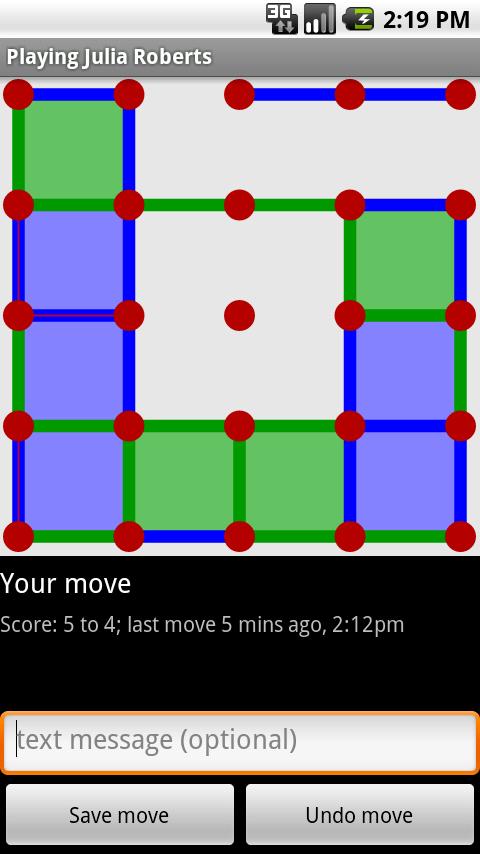 A classic pencilandpaper game. Players take turns drawing lines between dots, getting a point for each box they close.
Features:
Play multiplayer with your
friends, phonetophone, or
against the computer.
No server connectivity or
privacy issues.
No limit on simultaneous
games or frequency of moves.
Moves are exchanged over text messages, from the application on one phone to the other. This application does NOT allow two players to play using only one phone.
Feedback is welcome.
Previous Post: Asia Keys
Next Post: NewCuteDrop