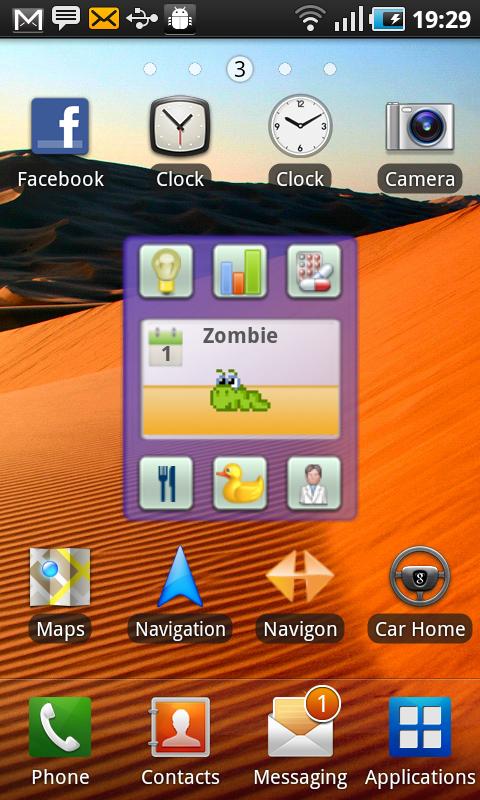 Raise your own virtual pet in your Android phone!!!
Easy to manage: the application is a WIDGET (3 different sizes!). Walktrough application included.
Choose your pet name and background.
Feed it! Train it! Educate it! Play with it! Watch it grow!
Several evolutions based on the way you bring up your pet.
Check its statistics and share them on Facebook.
Watch its evolution tree!
Adopt a Droid Pet today, they can´t live without you!
Learn how to launch it and how to play with this trailer:
http://www.youtube.com/watch?v=gq6bYUKMXFU
App Specification
App Name:

Droid Pet Widget

Rating:

3.54

Apk:

zombiesinthelab.widgets.droidpetwidget

Cost:

US$2.03

Developer:

http://www.zombiesinthelab.com

Market:

market://search?q=pname:zombiesinthelab.widgets.droidpetwidget