App Specification
App Name:

elcloud

Rating:

3.38

Apk:

com.tilon.elcloud

Cost:

Free

Developer:

http://www.tilon.co.kr

Market:

market://search?q=pname:com.tilon.elcloud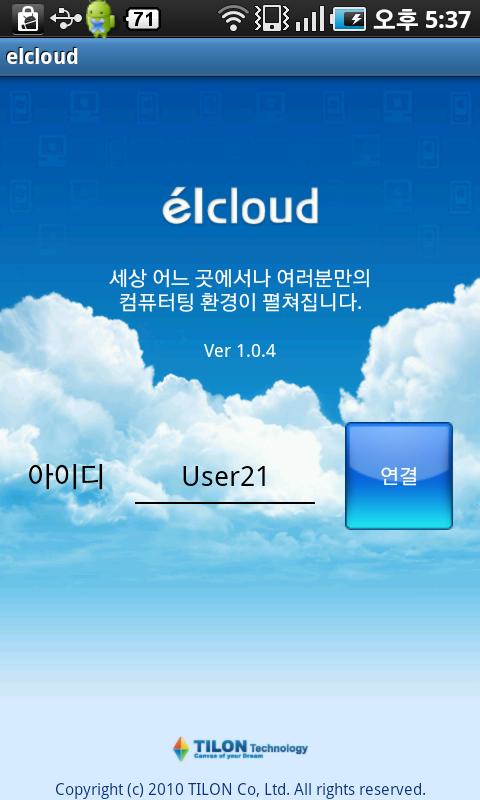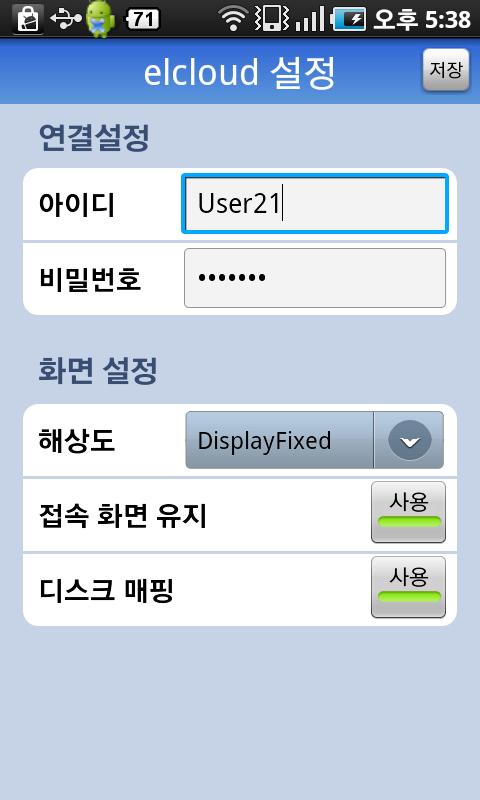 Elcloud is an application that provides the same computing environment as PC on smartphone. elcloud provides software service and elstation service. Software service offers the same environment using software as PC, and elstation service is a cloud type web disk where files can be saved, deleted and modified.
-Various PC software including MS office can be used on your smartphone(free/ charged software are distinguished)
- Webdisk can be utilized the same as PC. Files can be saved, deleted and modified.
-Not browsers embedded in smartphones but the internet explorer used in PC can also be used in your smartphone.
-Active X hard to be used in browsers embedded in smartphones, internet banking which needs official certification, shopping payment, and flash, etc. can be used the same as PC.
- Stock transaction is available on smartphone, not by mobile-only transaction application, MTS, but by HTS(Home Trading System) used in PC.
With elcloud, my smartphone becomes walking PC!
With elcloud, make your smartphone smarter!
Previous Post: Gym Rep-O-Meter
Next Post: Girls And Cars Wallpapers