App Specification
App Name:

Facebook Client Sociable

Rating:

3.11

Apk:

com.brybam.fbook

Cost:

US$1.99

Developer:

http://sociable.androidnetwork.org

Market:

market://search?q=pname:com.brybam.fbook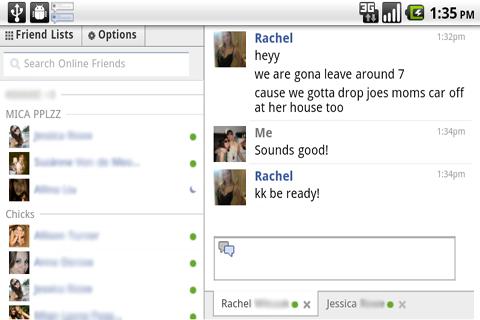 Simple and quick access to Facebook mobiles content in the popular iPhone interface!! Plus cool features like shake to refresh!
Newsfeed
Inbox
friend reqs
Notifications
Events
FACEBOOK CHAT!
Groups/pages/notes & even MORE!
IF U HAVE AN ISSUE PLEASE CHECK OUT DEV WEBSITE FOR TECH SUPPORT Or feel free to send me an email!
Previous Post: NYC Subway & Transit Status
Next Post: Tommy Boy