Facebook easy gps live video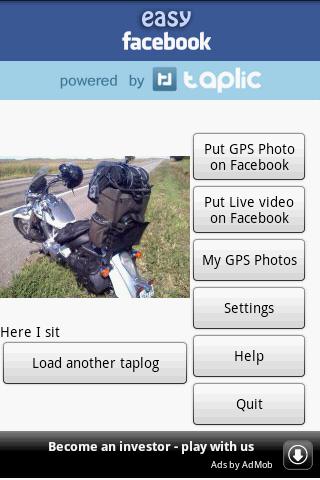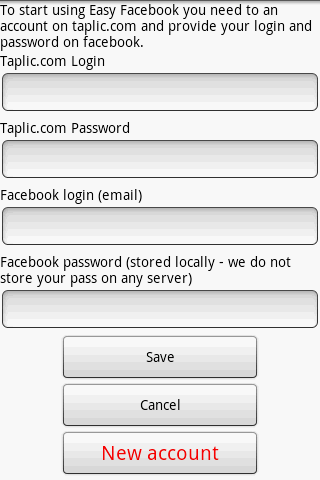 Easy Facebook allows you to publish gps & geo tagged photos on the facebook.com on-line directly from your device immediately after you make it.
You can also broadcast live video from your device and publish on web page with GPS marked position on the map!
This is a interface between facebook.com and taplic.com service.
App Specification
App Name:

Facebook easy gps live video

Rating:

3.73

Apk:

com.synteo.EasyFacebook

Cost:

Free

Developer:

http://taplic.com

Market:

market://search?q=pname:com.synteo.EasyFacebook