App Specification
App Name:

Ganesha

Rating:

5

Apk:

MyPackage.Ganesha

Cost:

Free

Developer:

http://www.move2cloud.com

Market:

market://search?q=pname:MyPackage.Ganesha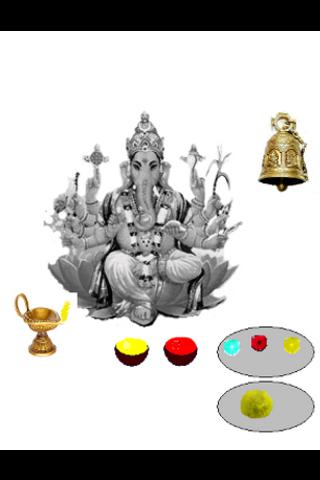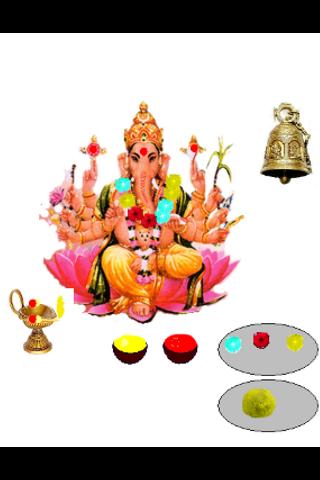 This is a kind of a Hindu deviotional game enabling you to offer pooja to Lord Ganesha. User can offer kunkuma, Haldi and Flowers, they offer Prasaad (Laddu). Each step can be performed by touching and droppingkunkuma/haldi from bowl to locate forehead and other parts of Lord Ganesha, then offer flowers by touching and dropping on Lord Ganesha.
Prasaad can be offered by touching and dropping laddu to Lord Ganesha's trunk.
There are instructions button to help you with the process via audio.
Hope you enjoy this game and get Lord's blessings every day.
Previous Post: Bubble Defense
Next Post: MouseChain.