App Specification
App Name:

Garbage calendar widget

Rating:

3.65

Apk:

org.tostada.android.dust

Cost:

Free

Developer:

http://droid.tostada.org/app.html

Market:

market://search?q=pname:org.tostada.android.dust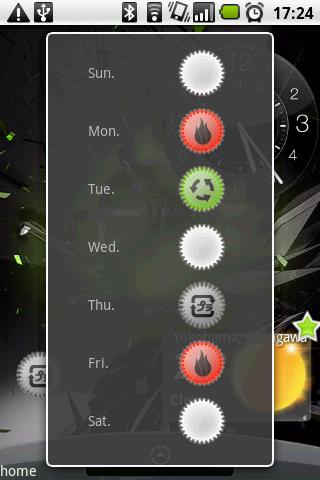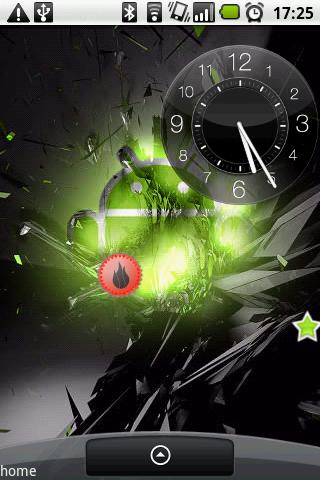 It informs them of tomorrows dumpable garbage.
It is updated from 12 oclock of daytime to about 1 oclock to the kind of tomorrows garbage icon.
Please it becomes a selection screen of a day of the week if you click the widget, and select a day of the week and choose the icon.
Previous Post: Courtney Love 90s SMSPhoto
Next Post: SshAdapter