App Specification
App Name:

Geek Quotient Test

Rating:

3.14

Apk:

org.radiantmonkeysoftware.geekquotient

Cost:

Free

Developer:

http://www.radiantmonkeysoftware.com

Market:

market://search?q=pname:org.radiantmonkeysoftware.geekquotient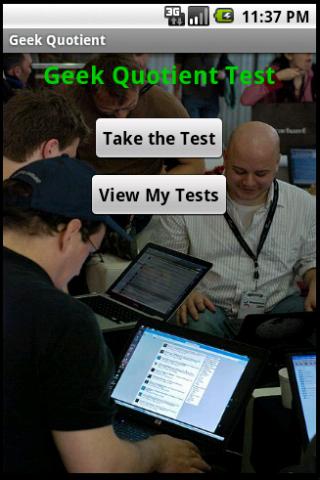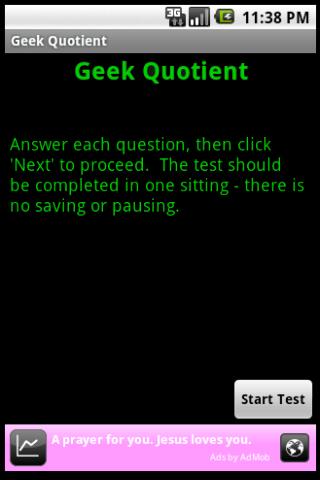 Are you a geek? Prove it!
100+ question Geek Quotient Test to determine how much of a geek you truly are.
Questions will be added over time. If you have a favorite Geek knowledge area not represented, email some questions along to the Developer for inclusion in the test!
*Saves scores see if youre becoming more or less of a geek over time!
Nerds, dorks and normals this quiz app is not for you!
Please click on the occasional ad to help support this developer! Thank you!
Geek, nerd, dork, quiz, test, trivia, question, questions, tests
Previous Post: MysticSquare
Next Post: Gish Reloaded FREE