App Specification
App Name:

GPS Essentials

Rating:

4.29

Apk:

com.mictale.gpsessentials

Cost:

Free

Developer:

http://www.mictale.com/gpsessentials

Market:

market://search?q=pname:com.mictale.gpsessentials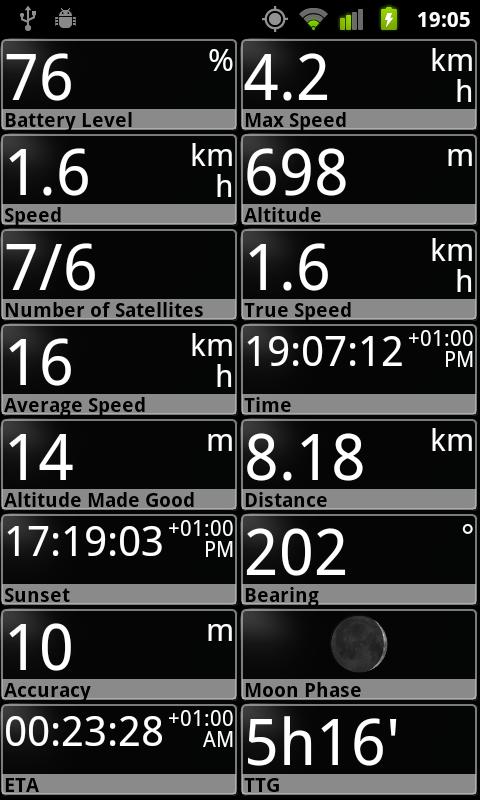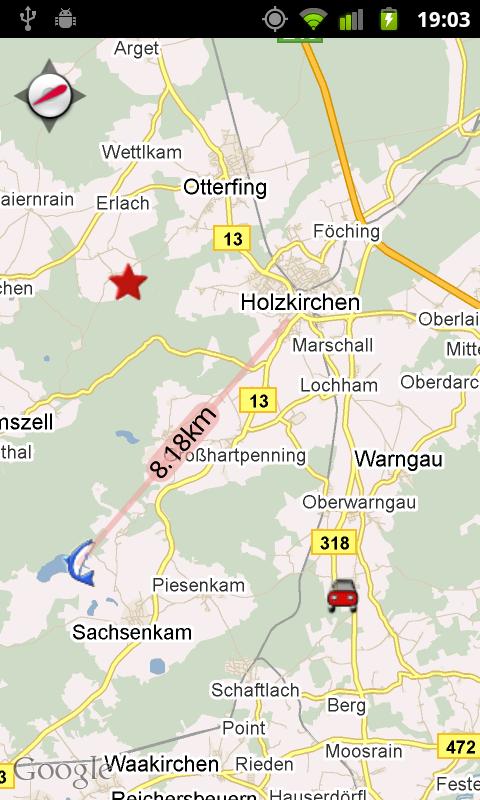 Turn your phone into a fully-featured GPS receiver!
A dashboad to show navigation values such as: Accuracy, Altitude, Speed, Battery, Bearing, Climb, Course, Date, Declination, Distance, ETA, Latitude, Longitude, Max Speed, Min Speed, Actual Speed, True Speed, Sunrise, Sunset, Moonset, Moonrise, Moon Phase, Target, TIme, TTG, Turn.
A compass to show the orientation of the earths magnetic field.
A camera HUD (heads-up display) view to show your current target.
A map to show your waypoints on a map. Convert mail addresses of your contacts to waypoint so that they can be used within the app.
A sky view of the current positions that shows satellites in view.
A list of all your waypoints with export and import (KML-format).
Please open web page below for more info, send email for support.
Keywords: UTM, Battery Level, Battery Voltage, Declination, Speed, Course, Turn, True Speed, Average Speed, Max Speed, Min Speed, Bearing, Time, Date, Altitude, Accuracy, Latitude, Longitude, Distance, Distance Covered, Climb, Altitude Made Good, ETA, TTG, Sunrise, Sunset, Moonrise, Moonset, Moon Phase
Previous Post: Babe Olga Kurylenko Decal
Next Post: USA Graduate School: Education