App Specification
App Name:

Granollers Ambiciat

Rating:

5

Apk:

cat.pipo.bicing.android.rbls.granollers

Cost:

Free

Developer:

http://piposerver.com

Market:

market://search?q=pname:cat.pipo.bicing.android.rbls.granollers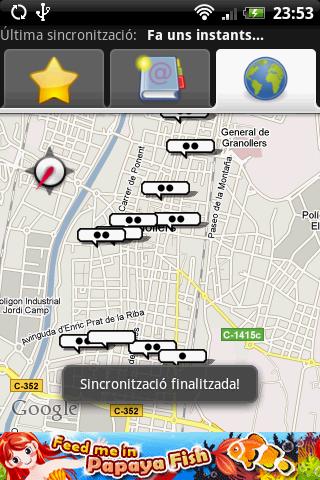 Are you wasting your time walking from one station to another? You cant find a bike? Or you cant find a slot to put the bike you are using?
With this app youll see how many bikes are available at Ambiciats stations, have a list of your favourite stations and a map of the whole city.
If youre using this app, rate it!
Previous Post: Lucky Star SMSCup
Next Post: Burnt Stone Panda Home Theme