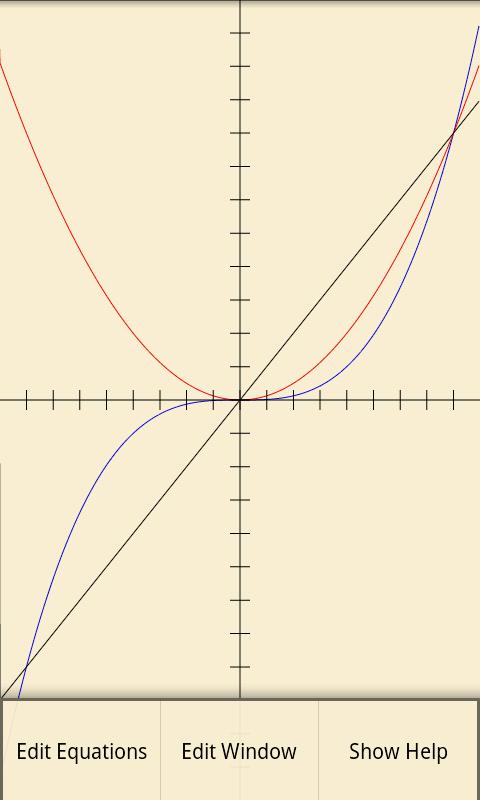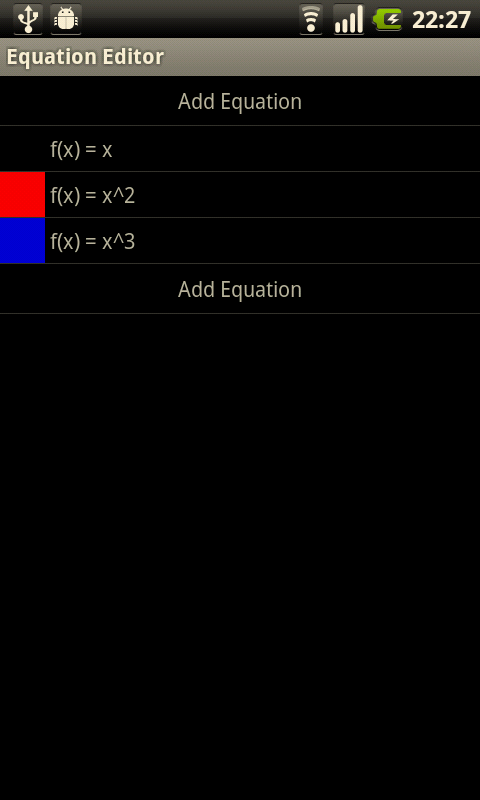 This is a simple graphing calculator with graphing capabilities similar to TI-83 or TI-89 calculators. To start adding equations, tap the graph! There are no ads, because I hate ads.
Features:
* Full screen graph
* Custom equation keyboard
* Save graph to SD card in "My Graphs"
* Pinch-to-zoom and panning
* All colors are customizable
* Find intersection of 2 graphs
* Long press to bring up soft d-pad (top or bottom)
* Graph tracer via trackball, trackpad, d-pad(hard or soft)
** Press for current trace position
** Up/down to change functions
I would love to hear suggestions for any improvements or if you have problems using this program. Please email me if you think something is missing or if you would like to request functionality.
(aka graph generator, function grapher, function plotter, math grapher)
App Specification
App Name:

Grapher

Rating:

4.46

Apk:

com.opticron.grapher

Cost:

Free

Developer:

Market:

market://search?q=pname:com.opticron.grapher