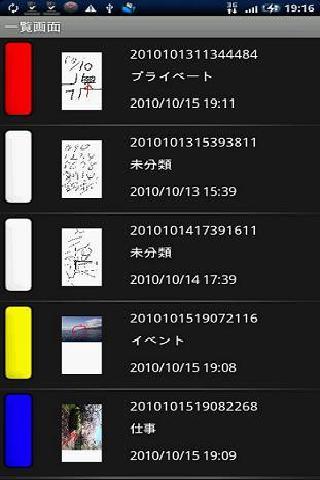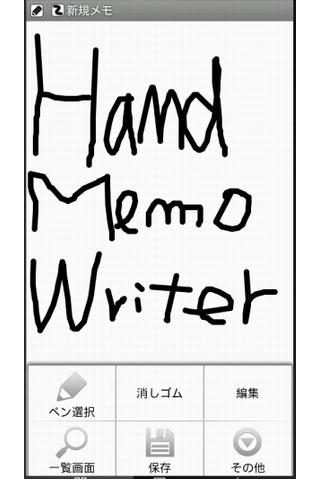 Overview
Handwriting app.
You can write notes during a call.
Operating environment
 XPERIA X10 OS1.6
 XPERIA X10 OS2.1
Key Features
 In the list screen, thumbnail, narrowing, sorting can be performed.
Disclaimer
 Any failure resulting from the use of this program, the author shall not be liable for damages at all.
Recent changes:
Operating environment
 XPERIA X10 OS2.1
corresponded
App Specification
App Name:

HandMemo Writer

Rating:

4.25

Apk:

jp.co.srn.android.handmemowriter

Cost:

Free

Developer:

http://www.srn.co.jp/

Market:

market://search?q=pname:jp.co.srn.android.handmemowriter