App Specification
App Name:

Hearts Live Wallpaper

Rating:

3.78

Apk:

com.xllusion.livewallpaper.hearts

Cost:

Free

Developer:

http://www.xllusion.net

Market:

market://search?q=pname:com.xllusion.livewallpaper.hearts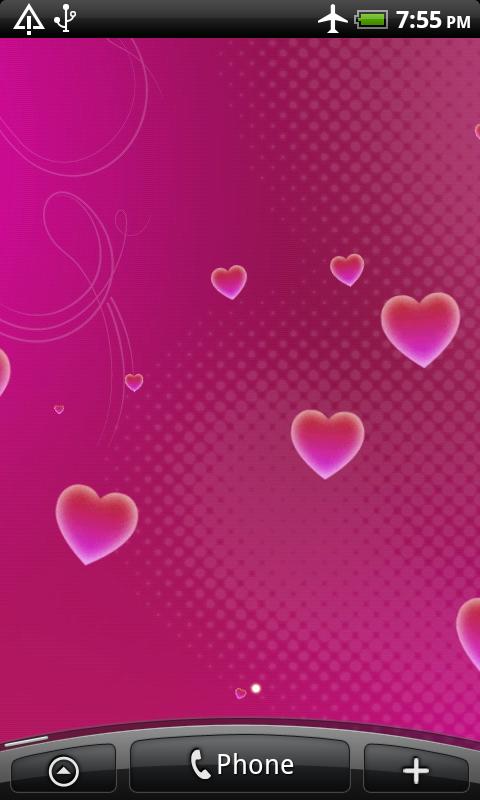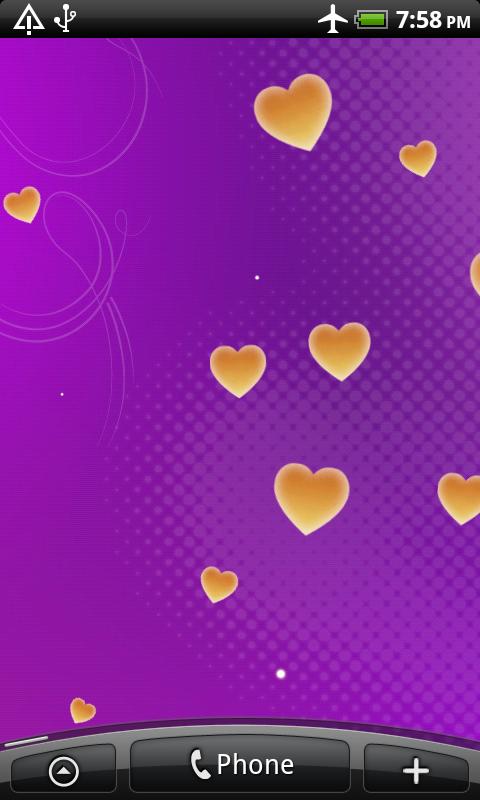 A beautiful live wallpaper with hearts floating for Valentines Day or pleasure.
You can also change different color themes, hearts color and number of hearts floating.
If you like this wallpaper, please support us by buying Pro version with custom heart image, more themes and features.
Features
- 4 color themes
- 4 heart colors
- Ability to change number of hearts floating
- Ability to smooth the edge of hearts
- Ability to turn on/off heart rotation around center
Instruction
Home -> Menu -> Wallpapers -> Live Wallpapers
Note: It is live wallpaper so you cant open the app, you will need to follow the instruction above in order to set the wallpaper. Also slower/older devices (shipped with Android OS below 2.1) cant run it too, currently it has been tested on HTC Desire and Samsung tab so any mobile devices that is equivalent to them should run fine.
Previous Post: 40 hadiths of An Nawawi
Next Post: Multiplication Table Master