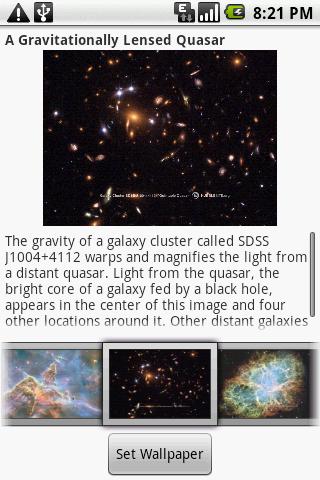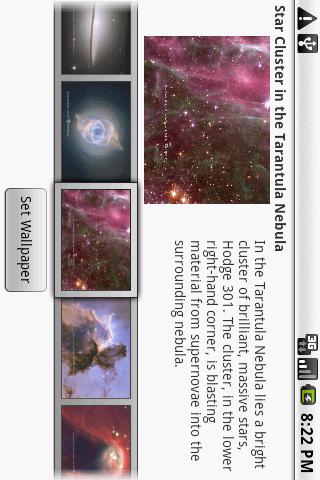 Explore the cosmos with the Hubble Space Telescope! Over 80 beautiful and exciting wallpapers created from images taken by HST.
Features:
– Auto-rotate wallpaper option.
– Able to share images w/ other apps, such as the picture frame widget.
-Downloads wallpapers to your SD Card. ~180k per image.
– Over 80 wallpapers.
Recent changes:
v1.3.5
– Auto-rotate is now more reliable. It now keeps working after rebooting.
– Bug fixes.
App Specification
App Name:

Hubble Wallpaper

Rating:

4.49

Apk:

net.tomcomer.android.hubble

Cost:

Free

Developer:

Market:

market://search?q=pname:net.tomcomer.android.hubble