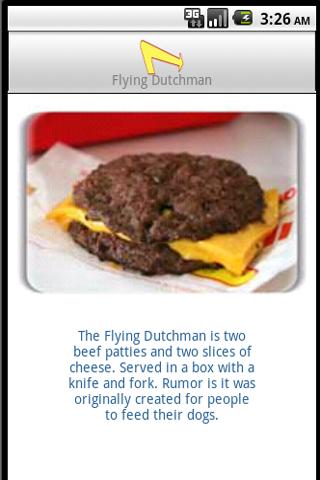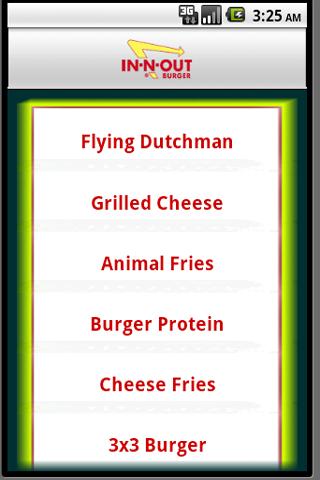 Love In-N-Out?
Everyone loves In-N-Out. Their classic three item menu is usually enough for most people.
But for those times when you just want something more they created a secret menu that only exist on their terminals.
you can order anything on this menu and they will know instantly what you are talking about.
A lot of people know a few of the things on the menu
but alas there are a few elusive items only the employees seem to know.
SO here you go!
keep this menu on your homescreen and anytime you go out and can't remember what that thing was your friend told you to order, just open this app and order away.
______________________________________________________
Includes all secret items with a picture and short description.
A must have for all In-N-Out lovers.
App Specification
App Name:

In-N-Out Secret Menu

Rating:

4

Apk:

com.SykesCollective.InNOutMenu

Cost:

Free

Developer:

http://www.Lukerhaviland.com

Market:

market://search?q=pname:com.SykesCollective.InNOutMenu