InBrowser Incognito Browsing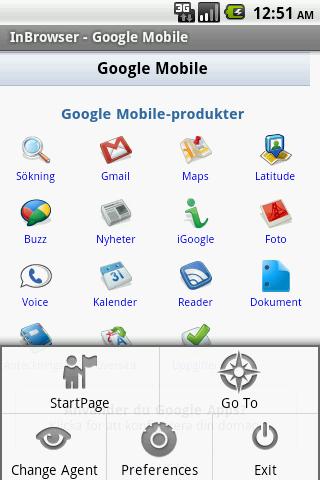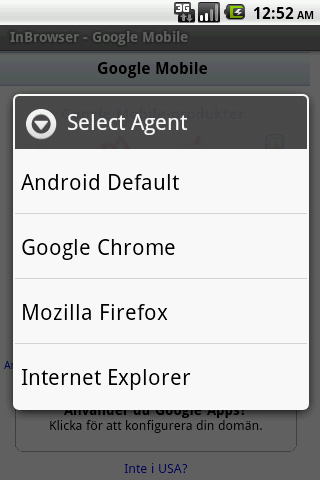 InBrowser is a full featured incognito/private browsing experience for Android.
This is the optimal browser if you want to visit adult web sites, dating sites, medical sites or anything without anyone finding out!
For support, please check out our GetSatisfaction-page at
http://getsatisfaction.com/tompodapps. Please dont downgrade in Android Market due to support-issues.
Features:
– Absolutely no data is saved.
– Everything that goes on in the browser is remove when you hit Home, Exit or Close
– Supports agent cloaking (no more mobile-version of sites!)
– In-App video support
– Minimalistic, maximum space for browsing
– No ads bundled in the app, only one or two (html) ads on the start/error-page and thats it.
For Adobe Flash-support: ensure that you have the appropriate flash-plugins installed and that your device support Flash. InBrowser will not provide Flash out of the box, but it does support Flash-content.
Works on Android 1.6 and upwards including all mobile and tablet-devices.
App Specification
App Name:

InBrowser Incognito Browsing

Rating:

3.91

Apk:

nu.tommie.inbrowser

Cost:

Free

Developer:

http://tompodapps.com/inbrowser/

Market:

market://search?q=pname:nu.tommie.inbrowser